The story behind the stunning structure above started in 1985 and didn't start as beautifully as in this picture. The building now referred to as the Tirana Pyramid was originally designed as a tribute to the communist dictator Enver Hoxha. It's said that more than $4 million went into the cost of building the pyramid in a time during the 80s when Albania was experiencing the peak of national poverty.
After the fall of the dictatorship, the 11,835 sqm pyramid has served various purposes ranging from a temporary NATO base to a nightclub. But more than anything, the pyramid has served as a hangout spot for the youth of Tirana and has adorned itself with the signs of wear and street art typical to abandoned urban structures.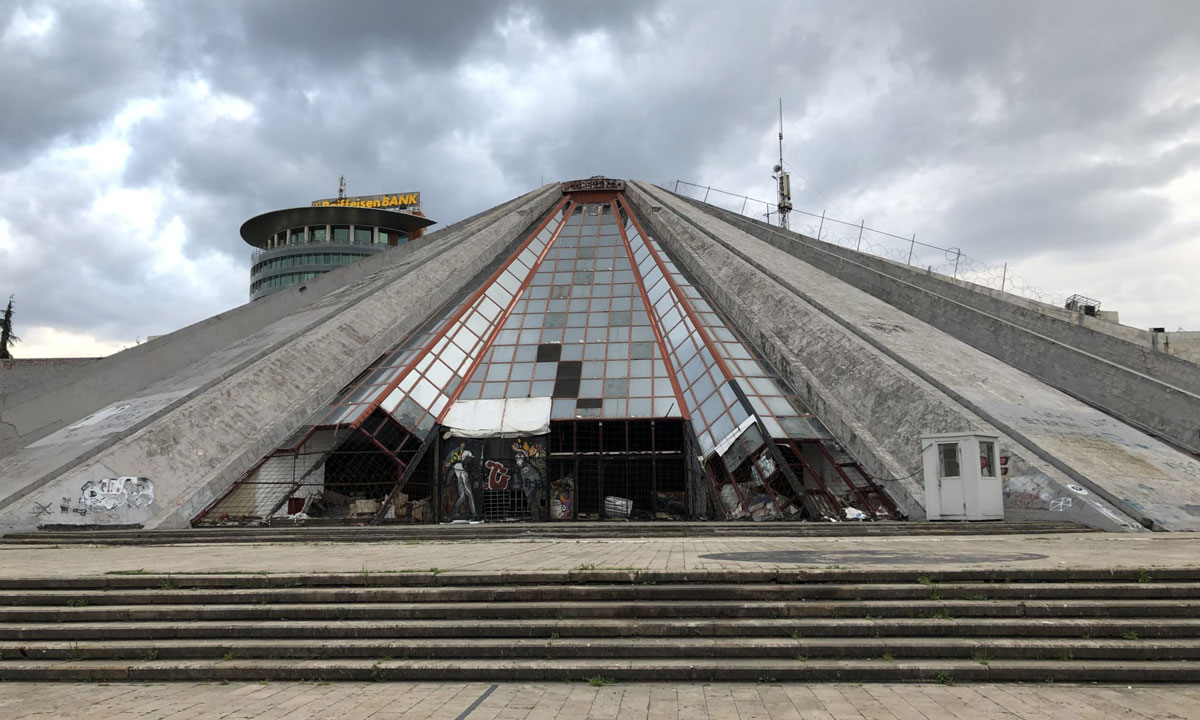 For some Albanians a symbol of victory against the regime, and for others an unwelcome reminder of it, the building's fate has been at the center of public disagreement for years. The debate, "to rebuild or to take down" was resolved in 2015; a national poll showed that the majority of Albanians were against the demolition of the pyramid.
The road to realizing the public's wish in keeping the pyramid alive started in 2017 when the Albanian government publicized the initiative of transforming the building into an educational and cultural center.
A few years later TUMO became one of the institutions being considered in the discussion on the Pyramid's future. Thanks to the efforts of the Albanian-American Development Foundation and the Municipality of Tirana, TUMO Tirana opened in October of 2020 and was temporarily housed in the Arena center, patiently waiting for the epic transformation of the Pyramid.
TUMOians of TUMO Tirana at the Tirana Arena.
Through the joint financing by the Albanian-American Development Foundation and the local and state government, and the architectural solutions of MVRDV (renowned design studio from The Netherlands), the building with a dark past has undergone a dramatic transformation to serve the country's bright future.
The Pyramid that once looked down upon the people from above now has staircases on all sides, allowing the new generation to step over a dictatorial past — both symbolically and literally.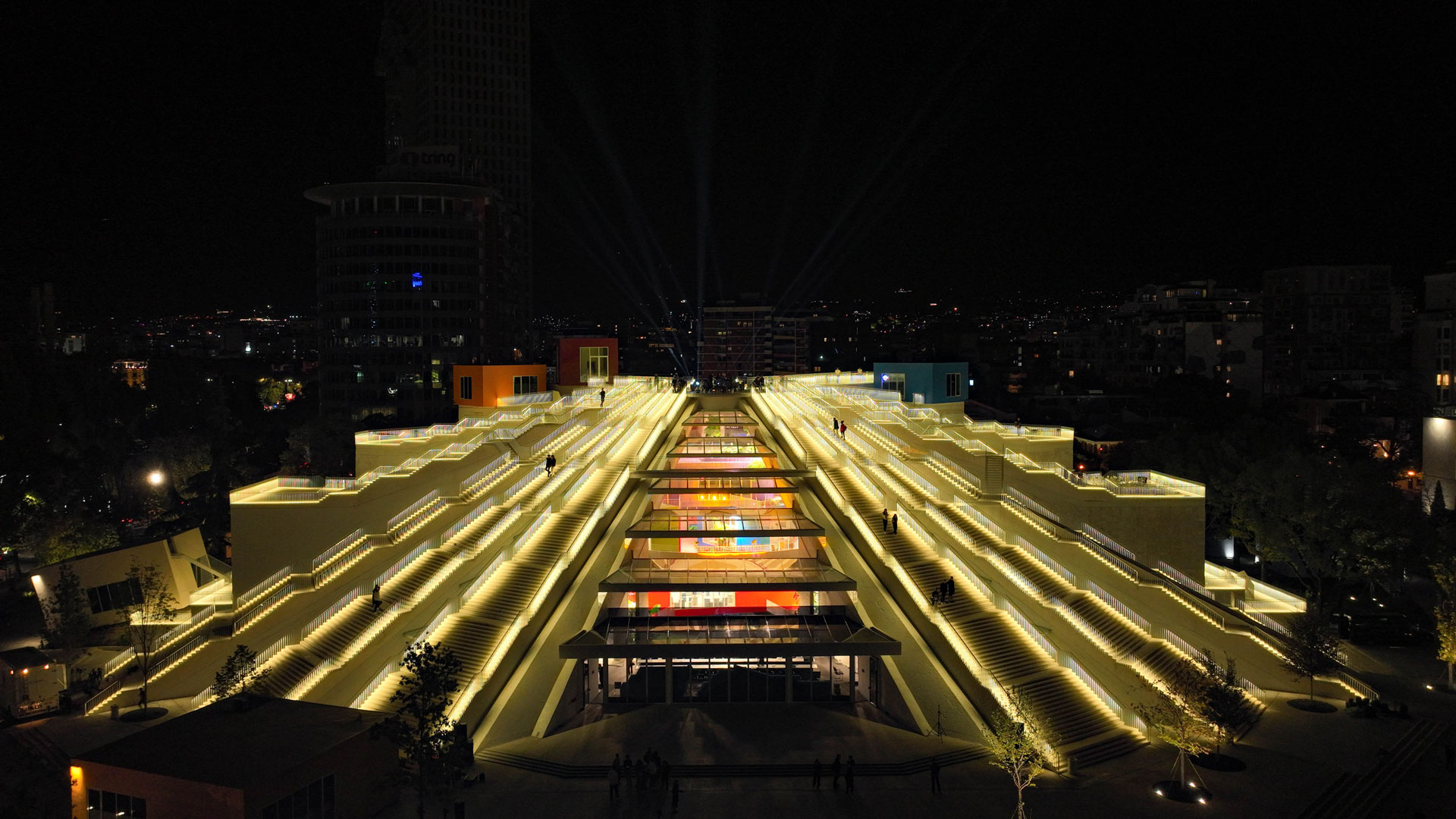 These stairs which take the country towards further progress are also the path to the TUMO Tirana center. Adorned with colorful TUMO Boxes inside, nearly half of the interior is already home to the TUMOians of Albania.
It's quite fitting that the teens of Albania will be getting an innovative education and continuing their TUMO journeys in such an uber-innovative environment.