The Vahé & Lucie Award is given annually to TUMO students and alumni throughout Armenia and Artsakh for original work in four categories: Arts, Technology, Music, and Film. 398 submissions were judged on creativity, level of effort and technical achievement. The four juries composed of TUMO students, workshop leaders and industry professionals awarded the following 1st, 2nd and 3rd prizes in each category.
1st Place – 1,000,000 AMD
2nd Place – 700,000 AMD
3rd Place – 300,000 AMD
The Vahé & Lucie Annual Awards is a program sponsored by Vahé and Lucie Fattal.
VAHÉ & LUCIE 2023 WINNERS
ARTS
1st Place
"Ancient Armenian Mythological World", TUMO Yerevan
Anahit Sargsyan, 21
TUMO Yerevan student Anahit Sargsyan has intricately illustrated the gods of Armenian mythology based on the chapter "Gods and Heroes" of Sargis Harutyunyan's book, "Ancient Armenian Mythological World." The entire illustration process took three months to complete.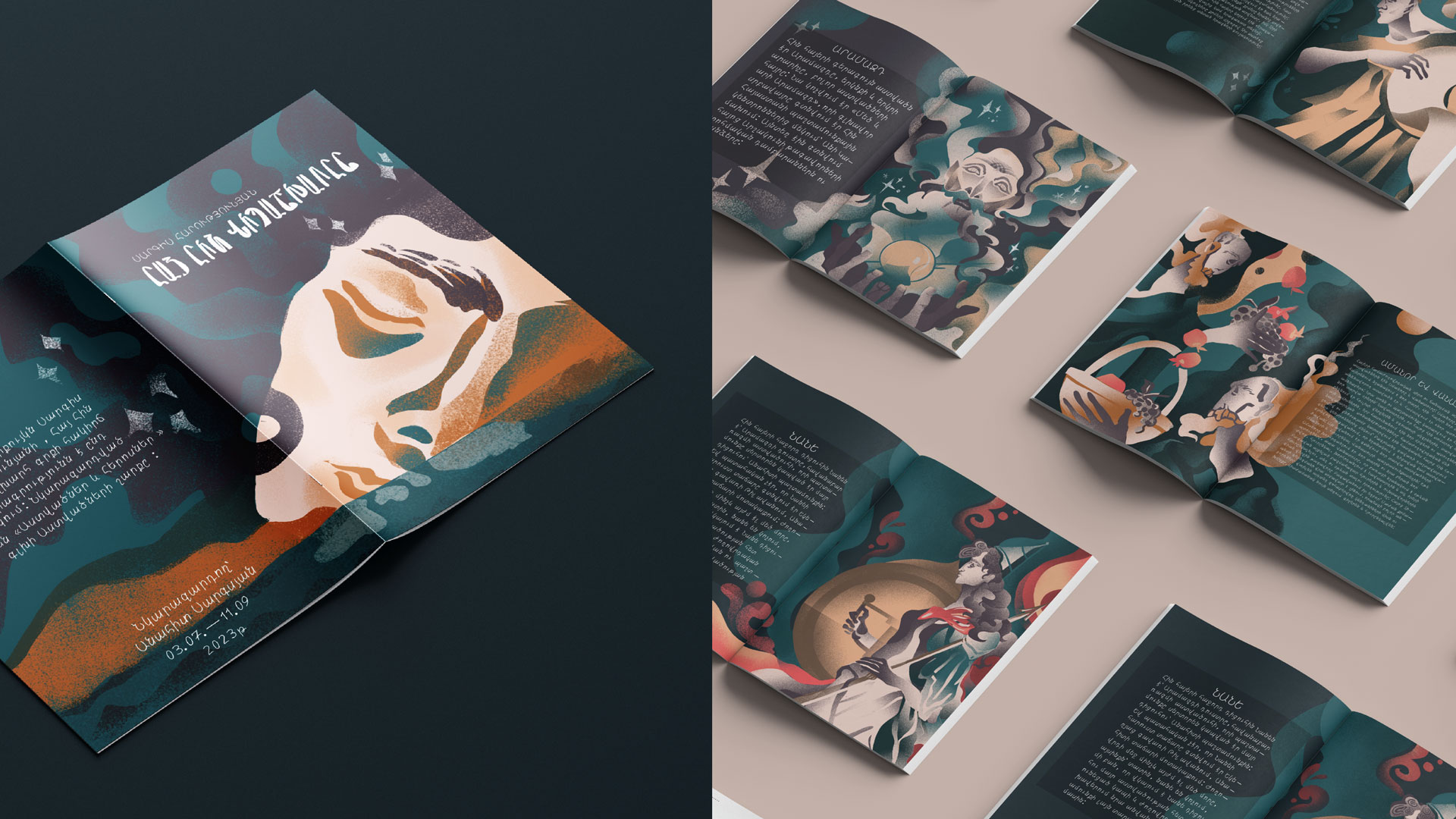 2nd Place
"The Labyrinth of Life", TUMO Gyumri
Edgar Savdalyan, 17
TUMO Gyumri student Edgar Savdalyan's photo story is a reflection of the lives of the people living in a half-ruined building trying to maintain a semblance of a daily routine in the face of constant obstacles.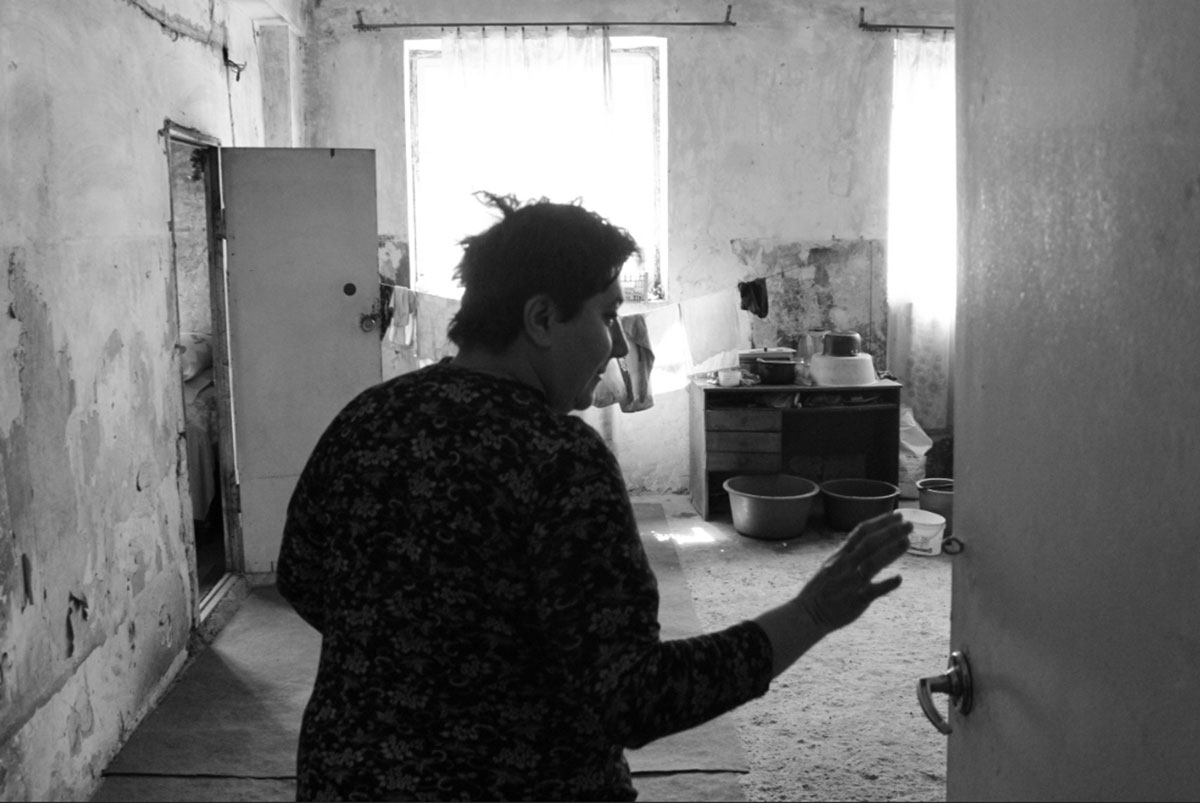 3rd Place
"A Door that Opens to Lots of Memories", TUMO Stepanakert
Elen Danielyan, 15
Elen Danielyan has illustrated one of the quaint doors of Stepanakert in the impressionist style, in an attempt to convey all the days that have been lived behind it by the people who are long gone now.
FILM
1st Place
"Neymar from Teghout", TUMO Dilijan
Gohar Manukyan, 16
Karlen Ghazaryan, 14
Nare Khachatryan, 14
Sahak Sahakyan, 13
Sofik Vardanyan, 17


Varduhi Mirakyan, 16
Sargis Hayrumyan, 15
Manya Davtyan, 14
Atabek Sahakyan, 16
Ashot Sargsyan, 14
Milena Tadevosyan, 17


Gohar Muradyan, 19
Tigran Petrosyan, 19
Nare Dumanyan, 16
Sofi Ghamoyan, 15
Narek Nikoghosyan, 15

Students from Sevan, Dilijan, Chambarak and Gavar traveled to the village of Teghout where they documented "the childhood dream" of the local youth football team players. Their motivation behind trying harder and succeeding at the sport was their coach Yao Silven Kuassi who has come all the way from Côte d'Ivoire.
2nd Place
"Sunset", TUMO Yerevan
Kristine Khanamiryan, 20
Kristine Khanamiryan has animated the life of a lonesome boy who, after facing the possibility of what comes in the wake of his years of solitude, decides to change the course of events.
3rd Place
"Roofless", TUMO Gyumri and TUMO Yerevan
Frunze Avetisyan, 21
Astghik Hovhannesov, 20

Frunze Avetisyan and Astghik Hovhannesov have portrayed the lives of homeless people named Samvel and Artur through their lens. Despite daily hardships they still continue to smile and to dream.
Disclaimer: TUMO does not endorse smoking. Let's prioritize a healthy and smoke-free environment.
MUSIC
1st Place
"Karalyok", TUMO Yerevan
Levon Yerkanyan, 17
Karine Avetisyan, 19

TUMO Yerevan students Levon Yerkanyan and Karine Avetisyan composed this complex piece using Ableton after thoroughly exploring electronic music and composition.
2nd Place
"Waves", TUMO Yerevan
Seda Pluzyan, 18
TUMO Yerevan student Seda Pluzyan combined electronic music and lyricism to compose this song about the ocean, transmitting the energy of its tumultuous waves to us.
3rd Place
"A Glance", TUMO Yerevan
Maxime Guinot, 18
Hamayak Betsarkez Gharaghez, 24

Maxime Guinot and Hamayak Betsarkez Gharaghez have crafted this musical composition by merging the piano with the art of beatboxing. This composition is the result of a moment of inspiration and their combined musical abilities.
TECHNOLOGY
1st Place
"Bubble Blast", TUMO Gyumri
Susanna Avdalyan, 16
Vardges Atoyan, 16

Susanna Avdalyan and Vardges Atoyan from TUMO Gyumri have created a 3D game which is located in a medieval village and is infused with steampunk elements. The main character of the game is trying to rescue his kidnapped sister and protect the village from mutated soda drink monstrosities.
2nd Place
"Get Product" Mobile app, TUMO Gyumri
Edgar Bezhanyan, 17
Edgar Bezhanyan from TUMO Gyumri has created a mobile app that helps you find the description, price and reviews of a product by scanning its barcode.
3rd Place
"Maily" Extension, TUMO Yerevan
Ani Guloyan, 22
Ani Guloyan from TUMO Yerevan has created an AI-based Google Chrome extension which determines the emotions behind a written text by content creators.
Arts
Sofia Mirzoyan – a TUMO alum and the 2021 winner of the Vahé and Lucie Awards in the Arts category
Aram Pachyan – a contemporary Armenian writer and a writing workshop leader at TUMO
Tatev Hakobyan – a photography workshop leader at TUMO
Artavazd Yeghiazaryan – a contemporary Armenian writer and the editor-in-chief of Yerevan magazine
Film
Arnold Ghazaryan – an alumnus of TUMO Stepanakert, and a recipient of the 2021 Vahé and Lucie film award.
Raffi Movsisyan – curator of TUMO's film programs and film critic
Diana Malenko – Actress
Music
Sara Mnatsakanyan – a TUMO alum
Vardan Harutyunyan – TUMO's music workshop leader who has collaborated with bands like The BAMBIR and Kamarama
D'Litte – a hip-hop, pop, and R&B artist
Technology
Liana Mkhitaryan – TUMO alum, Senior Software Engineer at Picsart Armenia
Hayk Melkonyan – Programmer, TUMO Software Engineering Manager
Vahan Nasibyan – Software Development Manager at Amazon.com's Web Services
The Vahé & Lucie Annual Awards encourages TUMO students and alumni to innovate and make strides in their fields. The program was launched by Vahé Fattal in 2018 to honor his late wife Lucie. Since then, Vahé has also passed on, and the competition is now dedicated to both of their memories. On behalf of all TUMO students, alumni and staff, we are tremendously grateful to the Fattals for their vision and generosity.
Vahé was a painter and graphic designer who studied at the National School of Fine Arts in Paris. After working as an art director for major firms in Los Angeles, he established his own design and advertising agency. Its creative services included corporate identity and communications, advertising and marketing, motion picture and television campaigns, and motion graphics and branding. The agency's clients included the "Big Five" Hollywood movie studios, National Geographic, Nissan, UCLA Extension and First Interstate Bank. For 18 years, Vahé's firm was also ABC Television's exclusive advertising agency.
Lucie graduated from the University of California, Los Angeles (UCLA) with a master's degree in philosophy and French literature. She went on to take intensive French Language and Civilization Courses (CCFS) at the Sorbonne University in Paris. Vahé and Lucie met, lived and were married in Paris. They later settled in Los Angeles, where Lucie taught French before founding a travel agency in Beverly Hills. Her agency organized personalized international travel & accommodation services for the art world, entertainment industry and corporate businesses.
Throughout his life, Vahé was creatively involved in advancing Armenian causes and projects. He designed the raised-first Karabakh symbol and posters (1988) and the flag of Karabakh (1998). He helped establish the Golden Apricot International Film Festival (2004) and designed its visual identity. Vahé also designed the "Make it Happen" advertising campaign (2004) for the Armenia Fund Telethon and was the art director for AIM/Armenian International Magazine (1990-1992).
Vahé and Lucie shared a commitment to and passion for all things Armenian, education, the arts and exploring the world.