The Vahé & Lucie Award is given annually to TUMO students and alumni throughout Armenia and Artsakh for original work in five categories: Arts, Technology, Music, Photography and Film. 438 submissions were judged on creativity, level of effort and technical achievement. The five juries composed of TUMO students, workshop leaders and industry professionals awarded the following 1st, 2nd and 3rd prizes in each category.
1st Place – 1,500,000 AMD
2nd Place – 1,000,000 AMD
3rd Place – 500,000 AMD
The Vahé & Lucie Annual Awards is a program sponsored by Vahé and Lucie Fattal.
VAHÉ & LUCIE 2021 WINNERS
ARTS
1st Place
"Parvana" Comics, TUMO Yerevan
Sofia Mirzoyan, 18
Thanks to TUMO Yerevan's Sofia Mirzoyan, the ballad poem "Parvana" by Hovhannes Tumanyan is now a comic. The entire illustration process took three months to complete.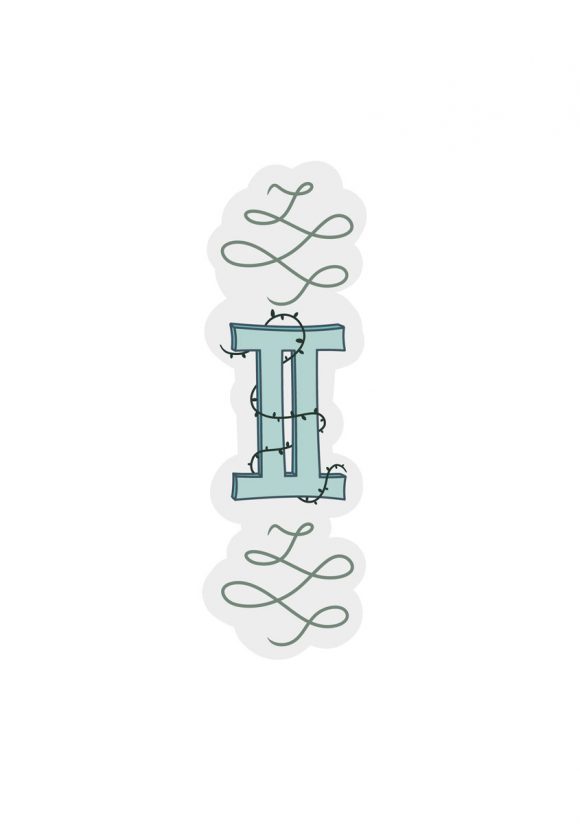 2nd Place
"The Monster's 88 Keys", TUMO Yerevan
Maria Nersesyan, 16
This piece tells the story of a pianist who finds the courage to play music after losing sight and hearing in a car accident on the way to a performance.
Հրեշի 88 ստեղները
ՄԱՍ ԱՌԱՋԻՆ
Քառակուսի հիշեցնող հյուրասենյակի չորս պատերից ամեն մեկն իր նպատակն ուներ։ Նեղ միջանցքից ներս մտած Էմմայի դիմաց գտնվող պատն իր մեջ էր պահում միակ հիշեցումը, որ տնից դուրս աշխարհ գոյություն ունի՝ լայն, երկու զույգ պատուհանները։ Նույն` Էմմայից աջ գտնվող պատին երկու ուղղանկյուններ ճանապարհ էին բացում դեպի իրարից լիովին տարբեր ննջասենյակներ։
Այն պատը, որին Էմման շուտով հենվելու էր, որ չընկնի՝ միջանցք տանող պատը, իր մեջ մեկ այլ դուռ ուներ, որ տանում էր դեպի խոհանոց։ Այդ դռնից, ինչպես միշտ, զանազան ուտեստների հոտ էր գալիս, որից Էմմայի քիմքն ինքնաբերաբար կայրվեր, եթե աչքերը հենց նոր չգրանցեին տարօրինակ երևույթը։ Չորրորդ՝ Էմմայից ձախ գտնվող պատը դատարկ չէր, ինչպես միշտ էր։ Դրան հենված իրը վաղուց մաքրվել էր Էմմայի հիշողությունից։ Աղջիկը լավ էր աշխատել, որ մոռանա այն, սակայն հինգ տարիների աշխատանքը փոշիացել էր երեք վայրկյանում։ Անշուք ու հասարակ այդ իրը երկար մնաց Էմմայի հայացքի ներքո, մինչև աղջիկը շարժվեց տեղից։
Միջանցքում իր վերարկուն բավական երկար կախող կնոջ՝ կարմիր շրթներկի տակ թաքնված ճաքճքած շուրթերը դողում էին անորոշությունից։ Ժպտա՞լ։ Չգիտեր։ Իրոք չգիտեր։ Միգուցե առա՞ջ գնալ։ Որոշեց քարանալ ու հեռվից դիտել երկար սպասված տեսարանը։ Էմման ևս մեկ քայլ արեց։ Երկու քայլ, ու վերջ՝ կհասներ հնացած մարմնին։ Ճերմակ ձեռքը դրեց կափարիչին։ Բարակ մատներով գտավ դաշնամուրի վերին շուրթն ու դանդաղորեն բացեց հրեշի բերանը։ Բերանը լիքն էր սև ու սպիտակ…
3rd Place
RijksMonsters, TUMO Yerevan
Goharik Droshakiryan, 23
The RijksMonsters is a series of graphics illustrating the delicate yet grotesque side of masterpieces displayed at the Rijksmuseum in Amsterdam.
Masterpieces depicted: Self-portrait by Vincent van Gogh, Mary Magdalene by Carlo Crivelli, Portrait of Jacob Cornelisz van Oostsanen by Jacob Cornelisz van Oostsanen, Portrait of a Woman by Rembrandt van Rijn, Portraits of a Woman by Abraham de Vries, and Portrait of Sir Thomas Gresham by Anthonis Mor.
FILM
1st Place
Bad Dream, TUMO Stepanakert
Arnold Ghazaryan, 20
This short film captures the resilience and capacity to transform pain into strength that Armenians carry within them.
2nd Place
Divine Comedy, TUMO Yerevan
Aleksandr Chobanyan, 18
Alvard Gevorgyan, 19
Amatuni Margaryan, 19
Anri Chilingaryan, 17

Arpi Babayan, 16
Elen Khachatryan, 16
Elina Erkanyan, 19
Gohar Sargsyan, 17
Larisa Musayelyan, 20

Mane Markosyan, 17
Mari Grigoryan, 18
Salim Danielyan, 19
Sofia Mirzoyan, 18
To commemorate the 700th anniversary of Dante's death, TUMOians in Shamimaram Khachatryan's learning lab animated all three sections of the poet's "Divine Comedy": Hell, Purgatory, and Heaven.
3rd Place
Independence Day in Lori, TUMO Yerevan
Ani Ghulinyan, 20
This film is set in Lori's mountains and features an elderly couple with whom the filmmaker celebrated the 30th anniversary of Armenia's independence. People in the city and 150 km away from it interpret and celebrate the independence in different forms: some with large festivities and others with a quiet moment of recognition during the day.
MUSIC
1st Place
Longing, TUMO Yerevan
Tatev Mayilyan, 15
Composed by TUMO band member Tatev, this song is about life's challenges, difficulties, and the human experience. Each listener will find something in this song to connect to.
2nd Place
Melodic Neuro/DnB, TUMO Yerevan
Hovhannes Vardanyan, 17
This track is composed at the crossroads of the Drum and Bass (DnB) and Melodic Neuro genres.
3rd Place
Bass guitar, TUMO Yerevan
Hakob Khechoyan, 15
This gospel piece is performed with a bass guitar under Israel Houghton & New Breed's "Your Name is Great."
PHOTOGRAPHY
1st Place
Harvest, TUMO Yerevan
Vahe Vardanyan, 20
This photo story, shot in an Armenian village, captures the grape harvest process. The purple and green grapes are separated from each other and made into wine or sold in the marketplace.
2nd Place
Grandmother's House, TUMO Yerevan
Milena Avetisyan, 17
Take a trip back to childhood with this photo story featuring the charming details that remind one of grandmother's home. The photographs were captured on a Samsung A10 cellphone.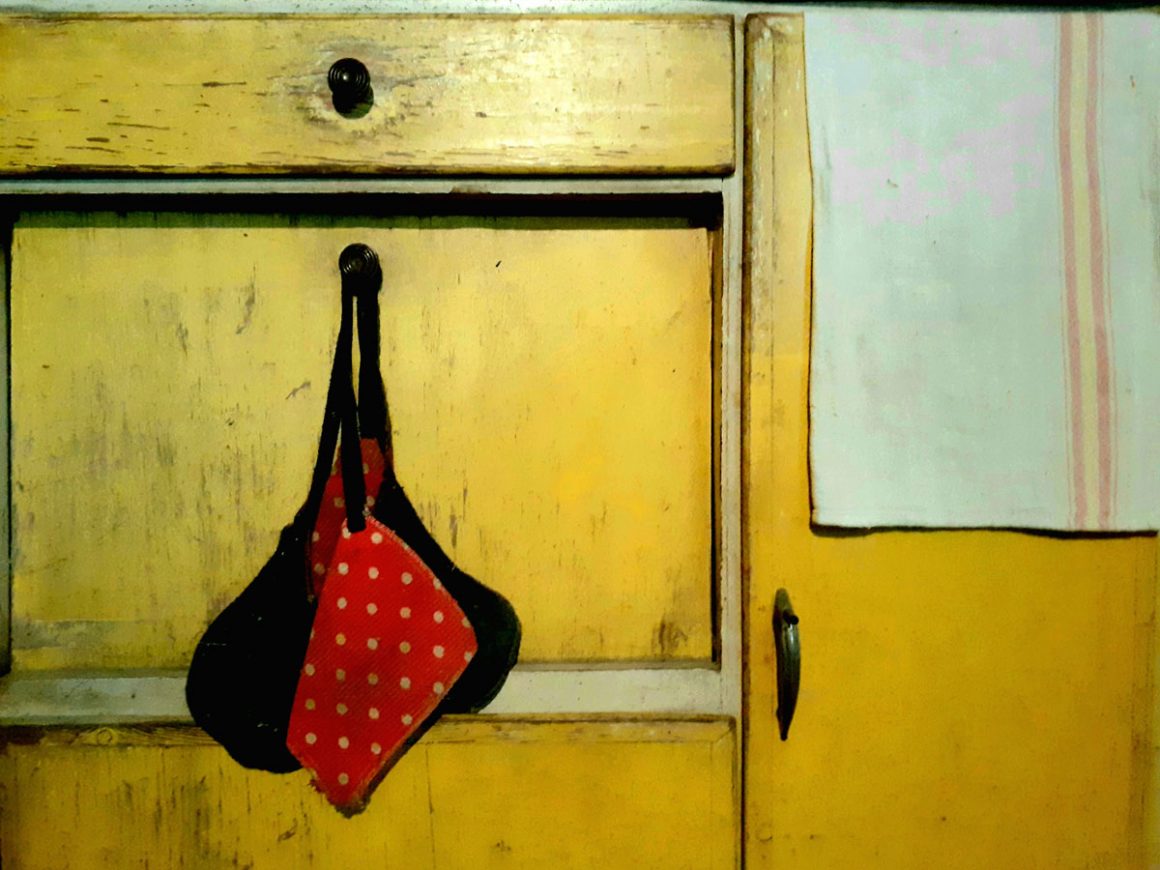 3rd Place (2 winners)
Grandfather's TV Collection, TUMO Gyumri
Rita Yayloyan, 18
This photo story captured both Rita's grandfather's collection of television sets as well as his spirit. From CRT televisions to the latest flat screens, he's had them all!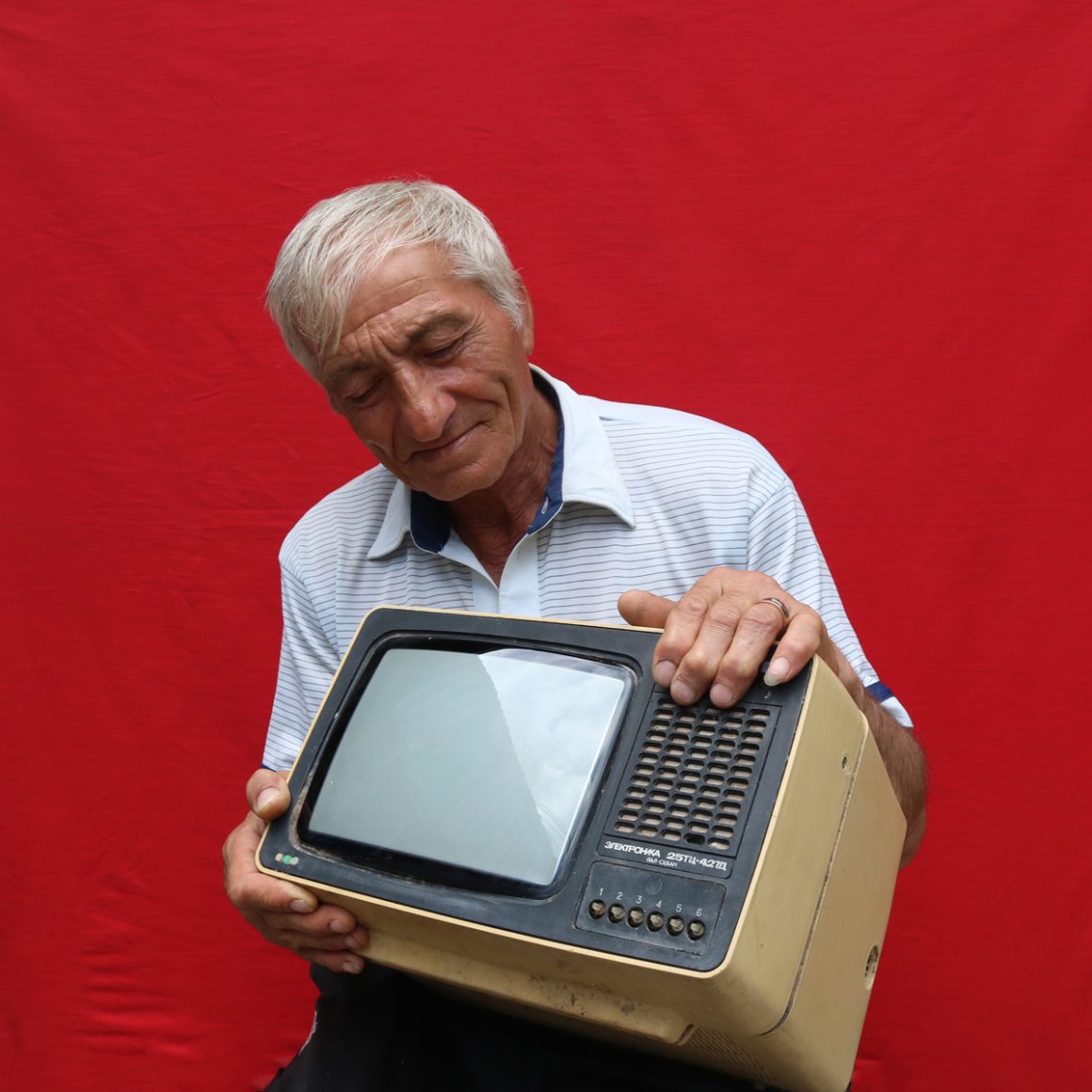 3rd Place (2 winners)
In My Grandfather's Studio, TUMO Yerevan
Milena Movsesyan, 18
This photo story is about the daily life of Milena's grandfather, who spends his day at the studio and converses with friends in his spare time.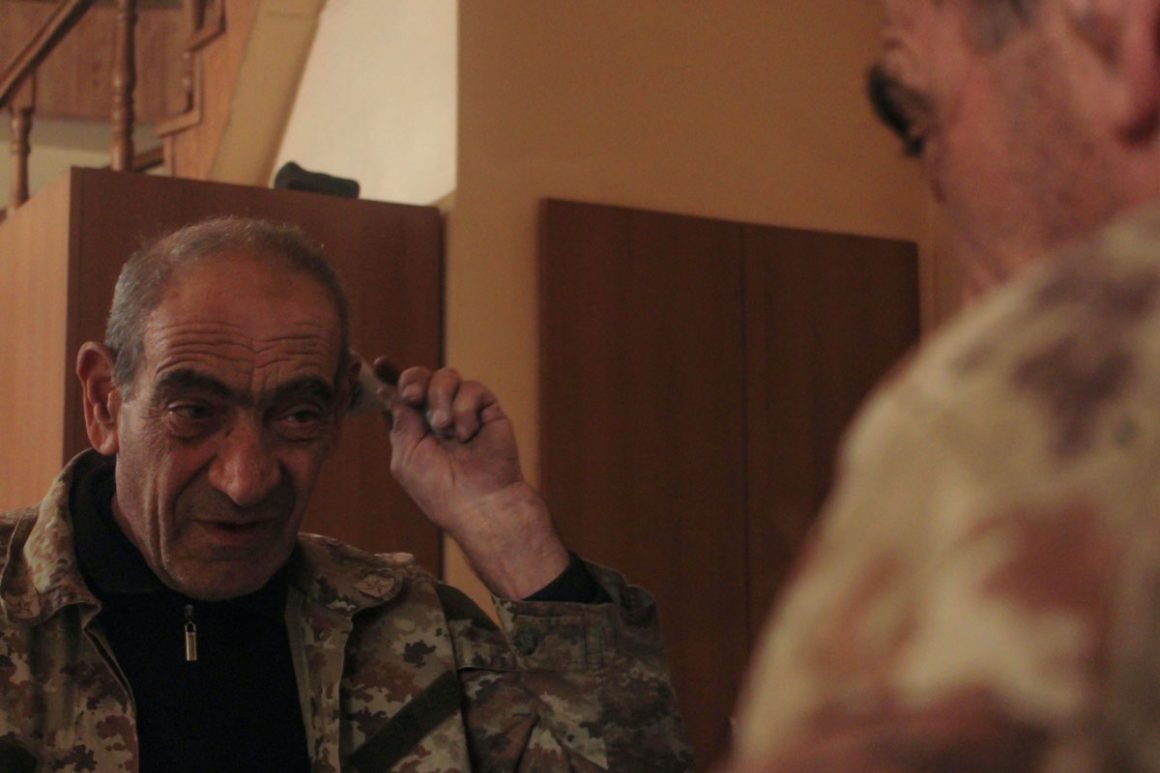 TECHNOLOGY
1st Place
Laser Engraving, TUMO Yerevan
Pargev Malkhasyan, 16
This device engraves digital images on any surface, including wood, plastic, and cardboard.
2nd Place
Project H, TUMO Yerevan
Davit Kirakosyan, 22
Project H is an online cartoon cyberpunk strategy game with various characters and features.
3rd Place (2 winners)
Music Therapy with AI, TUMO Yerevan
Nazeli Ter-Petrosyan, 17
Nazeli used the ml5.js library and KNN Classifiers to create a program that tracks facial expressions and plays music according to the person's mood.
3rd Place (2 winners)
Hands, TUMO Yerevan
Andranik Pambukhchyan, 17
The Hands software allows you to remotely operate a computer using your hands and a webcam.
Arts
Vigen Galstyan – Curator, Art Critic
Mikayel Martirosyan – Artist, TUMO Workshop Leader
Anna Davtyan – Author, TUMO Workshop Leader
Mariam Nazaryan – TUMO Alumna
Photography
Melik Baghdasaryan – Founder of Photolure news agency,
Photojournalist
Hakob Margaryan – TUMO Photography and Film Production Specialist
Hakob Balabyan – TUMO Alumnus
Music
Mish Amiryan – Musician, Singer
David Davtyan – Musician, TUMO Workshop Leader
Christina Yeghiazaryan – Member of the Tmbata band, TUMO Student
Technology
Khachatur Virabyan – Programmer
Suren Madoyan – Programmer, TUMO Workshop Leader
Tigran Serobyan – TUMO Student
Film
Ruzan Bagratunyan – Film Journalist, Editor of Kinoashkhar magazine
Lusine Papoyan – Film Director, TUMO Workshop Leader
Mary Danielyan – TUMO Student
The Vahé & Lucie Annual Awards encourages TUMO students and alumni to innovate and make strides in their fields. The program was launched by Vahé Fattal in 2018 to honor his late wife Lucie. Since then, Vahé has also passed on, and the competition is now dedicated to both of their memories. On behalf of all TUMO students, alumni and staff, we are tremendously grateful to the Fattals for their vision and generosity.
Vahé was a painter and graphic designer who studied at the National School of Fine Arts in Paris. After working as an art director for major firms in Los Angeles, he established his own design and advertising agency. Its creative services included corporate identity and communications, advertising and marketing, motion picture and television campaigns, and motion graphics and branding. The agency's clients included the "Big Five" Hollywood movie studios, National Geographic, Nissan, UCLA Extension and First Interstate Bank. For 18 years, Vahé's firm was also ABC Television's exclusive advertising agency.
Lucie graduated from the University of California, Los Angeles (UCLA) with a master's degree in philosophy and French literature. She went on to take intensive French Language and Civilization Courses (CCFS) at the Sorbonne University in Paris. Vahé and Lucie met, lived and were married in Paris. They later settled in Los Angeles, where Lucie taught French before founding a travel agency in Beverly Hills. Her agency organized personalized international travel & accommodation services for the art world, entertainment industry and corporate businesses.
Throughout his life, Vahé was creatively involved in advancing Armenian causes and projects. He designed the raised-first Karabakh symbol and posters (1988) and the flag of Karabakh (1998). He helped establish the Golden Apricot International Film Festival (2004) and designed its visual identity. Vahé also designed the "Make it Happen" advertising campaign (2004) for the Armenia Fund Telethon and was the art director for AIM/Armenian International Magazine (1990-1992).
Vahé and Lucie shared a commitment to and passion for all things Armenian, education, the arts and exploring the world.