Toddlers shout in joy as they sprint through the fountains holding hands; a dog sunbathes under the generous warmth of the June sun; trees whisper the news to one another: Summer has arrived at Tumanyan Park. It seems as if the park never tires of the constantly changing colors that burst with every passing season – rich reds and yellows in the fall; winter's blanket of white; gradients of pink, violet, and orange every spring; and an abundance of rich green to accompany long summer days.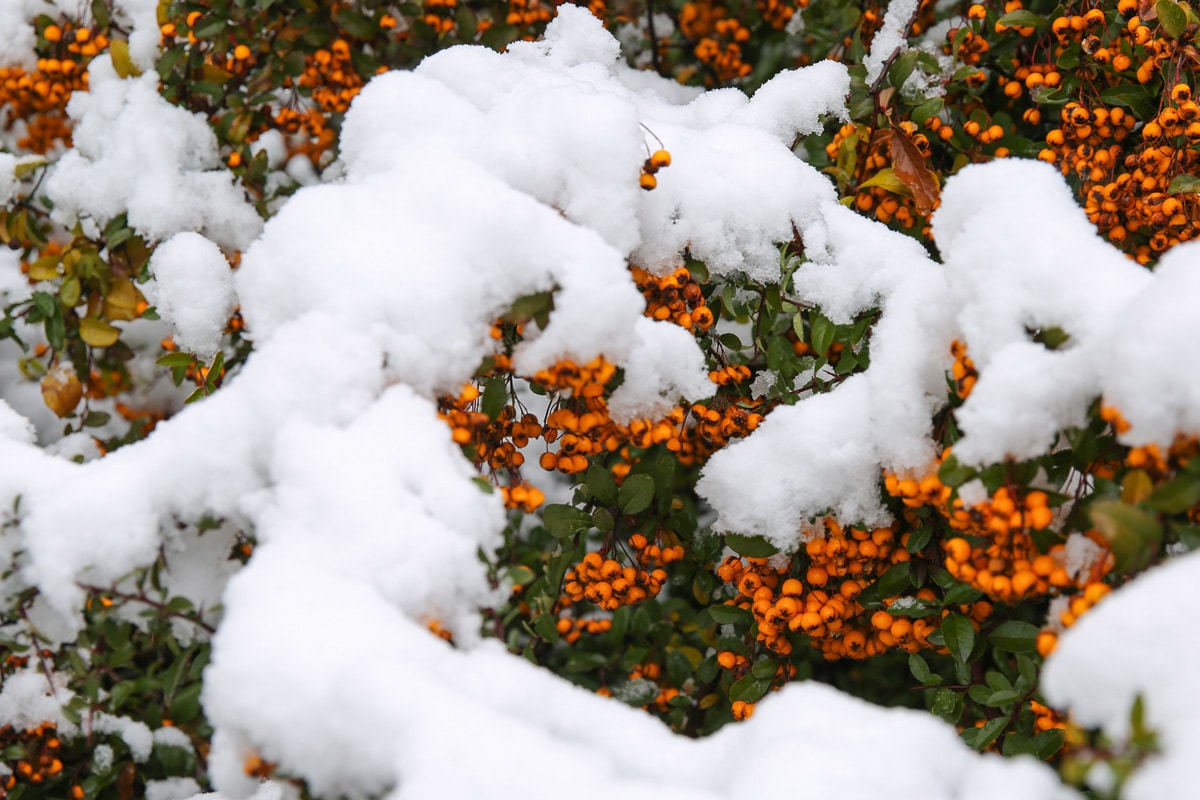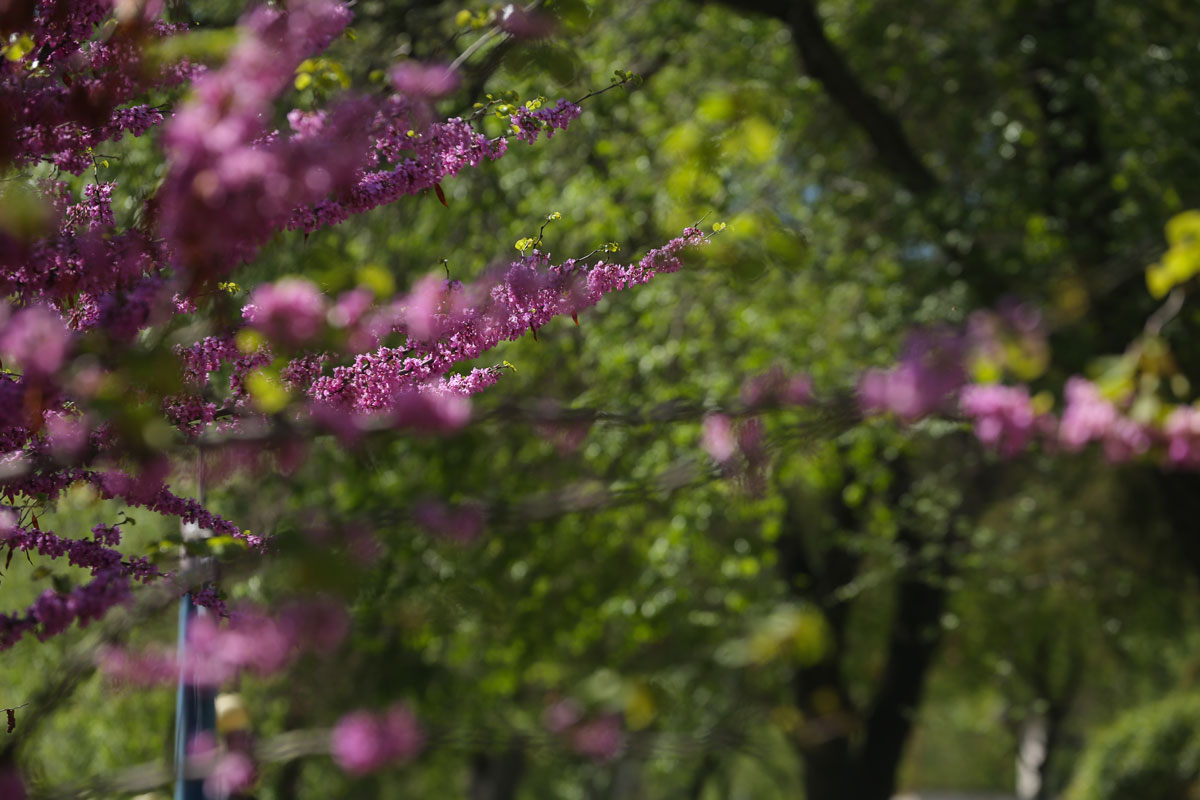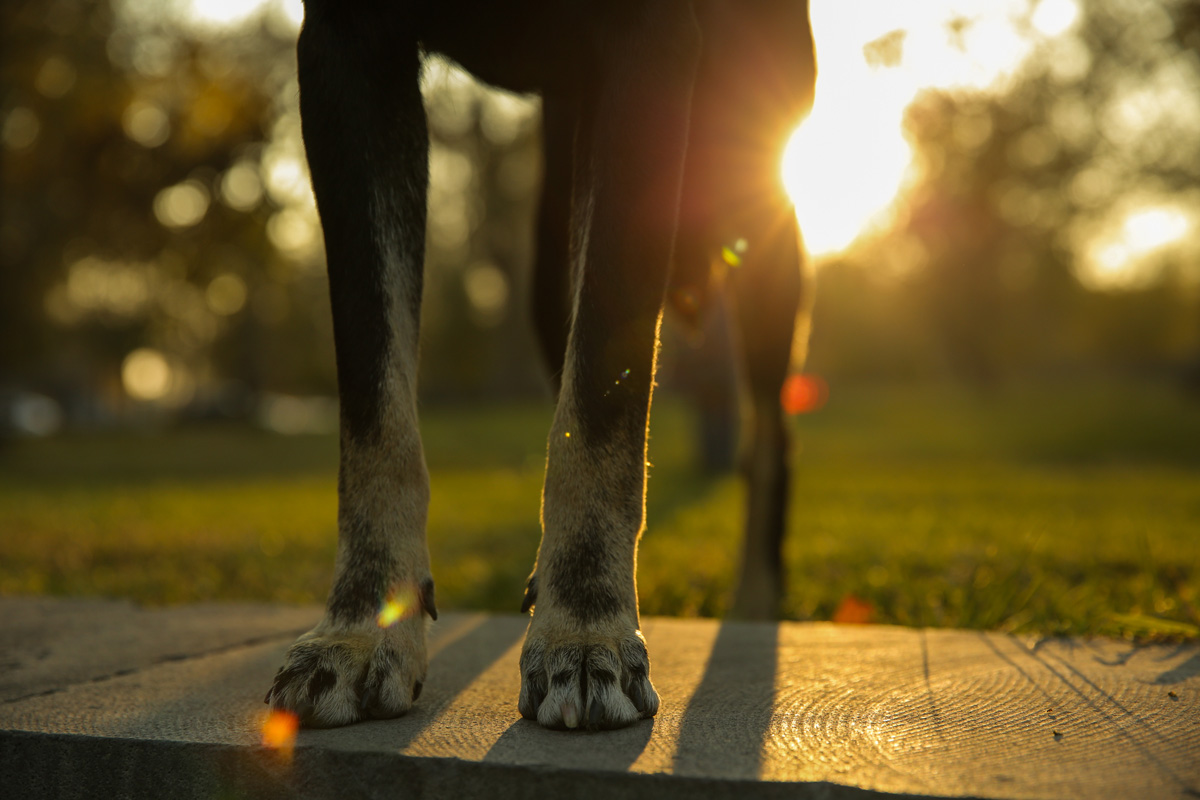 Park team supervisor Petros Vardapetyan has seen Tumanyan Park evolve over the years. When the public park first opened in 1970, Petros and his friends were frequent visitors. Back then, locals referred to the park as "Tumo" (short for beloved Armenian poet, Hovhannes Tumanyan). Unfortunately, the collapse of the Soviet Union led to decades of neglect and the only noticeable color that remained was a monotone brown. At the turn of the century, the Simonian Educational Foundation decided to restore and rehabilitate the park, with cleaning debris and planting trees as top priorities. Overseeing the reconstruction work was Petros, who joined the team in 2001.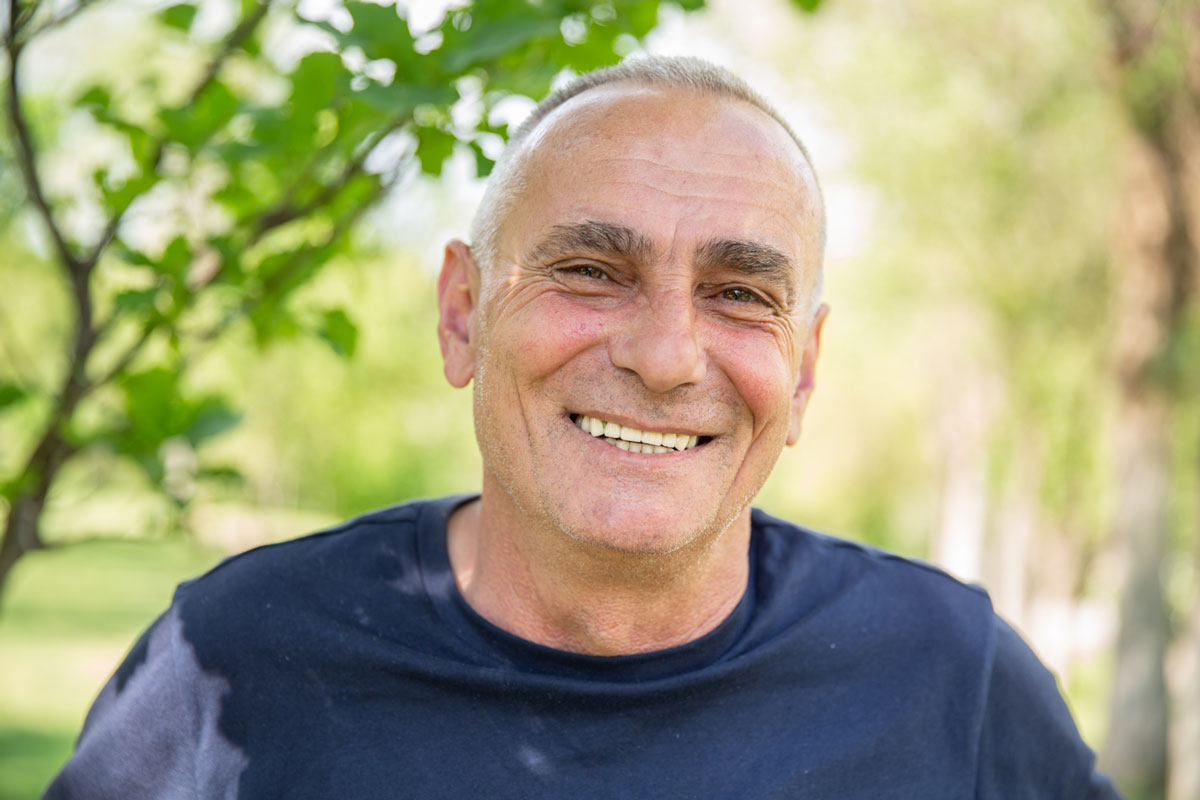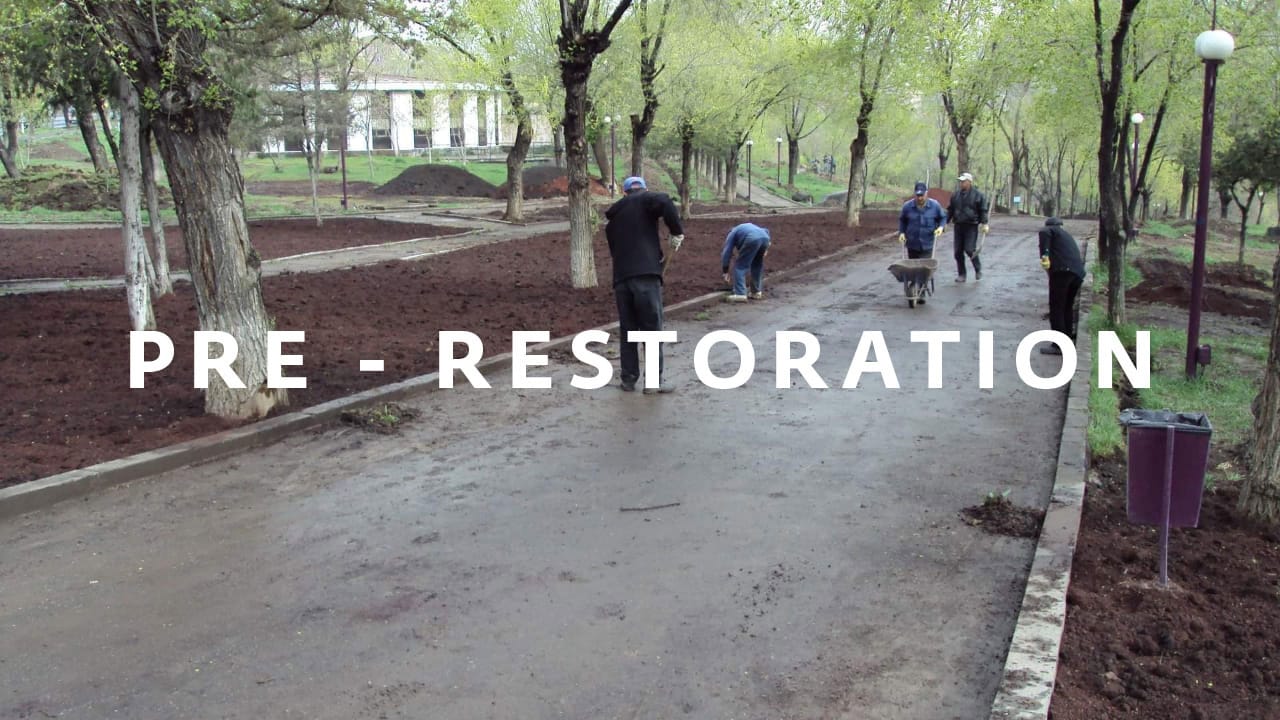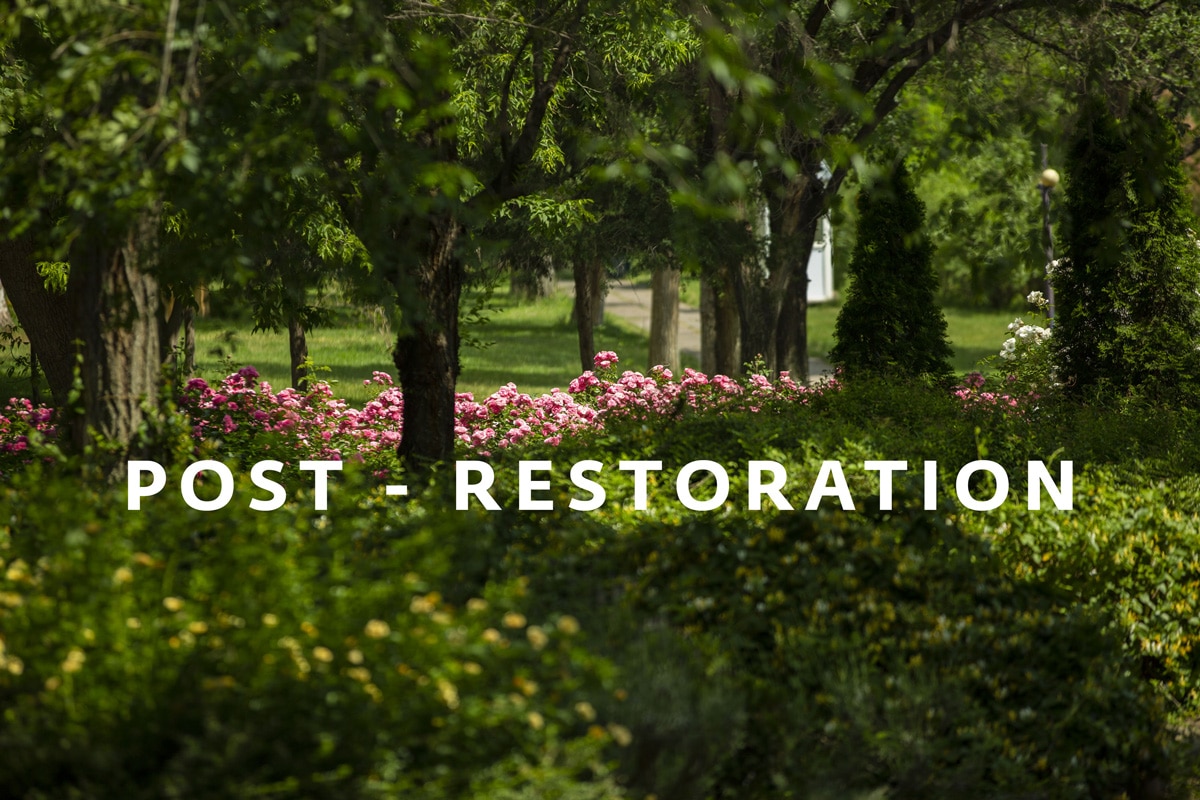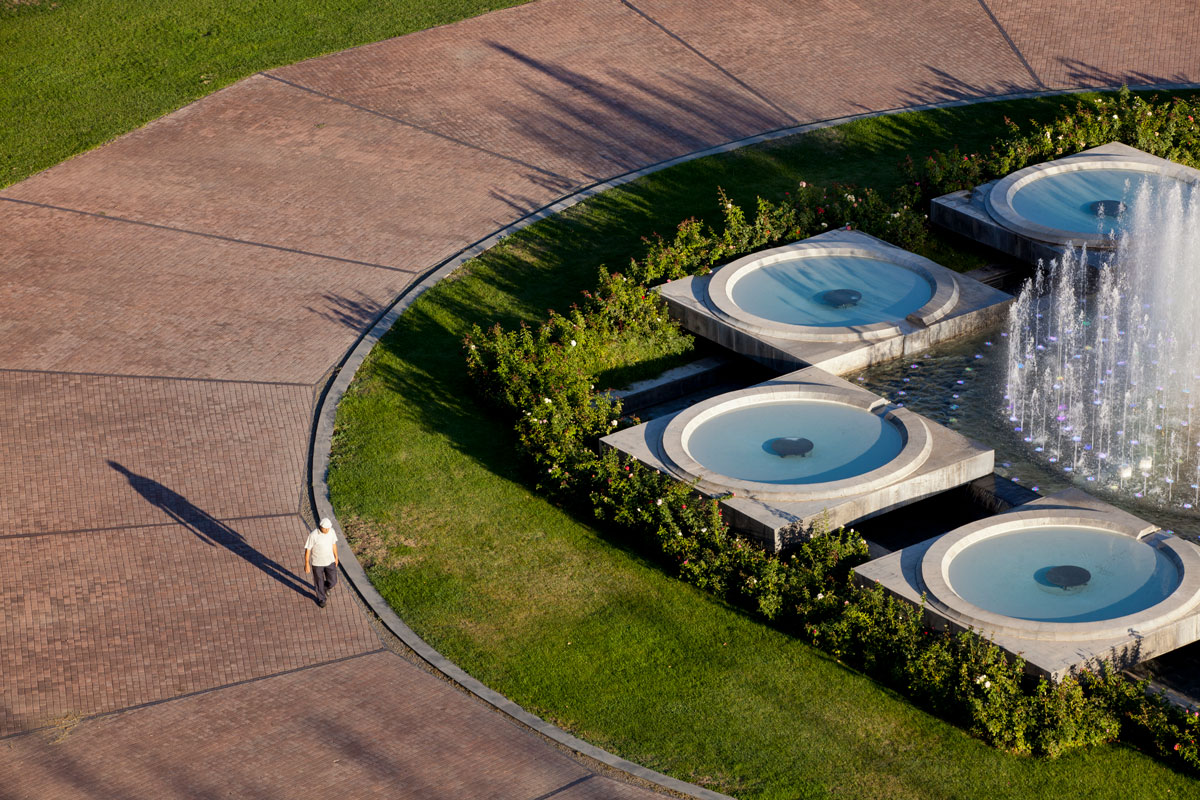 Now, Petros has a team of eight passionate gardeners, flower experts, and more – many of whom have been there for years. "We live and breathe this park," he shares. "Everyone is very devoted to what they do. When all of the flowers bloom, we get to enjoy the results of our hard work." The park has come a long way: there are over 1000 planted trees like albizias and cercis griffithis; ample room to stroll, a playground for children, football and basketball fields that are open to the public, and a dog park. "I've seen the park that inspired TUMO's name undergo a rebirth. CEO Marie Lou Papazian, who led the construction of the building and the park, not only cared about refurbishing the broken fences and lamps but also wanted to add embellishments that would be inviting to everyone – we planted hundreds of flowers and bushes that breathe life into every meter of these 7 hectares."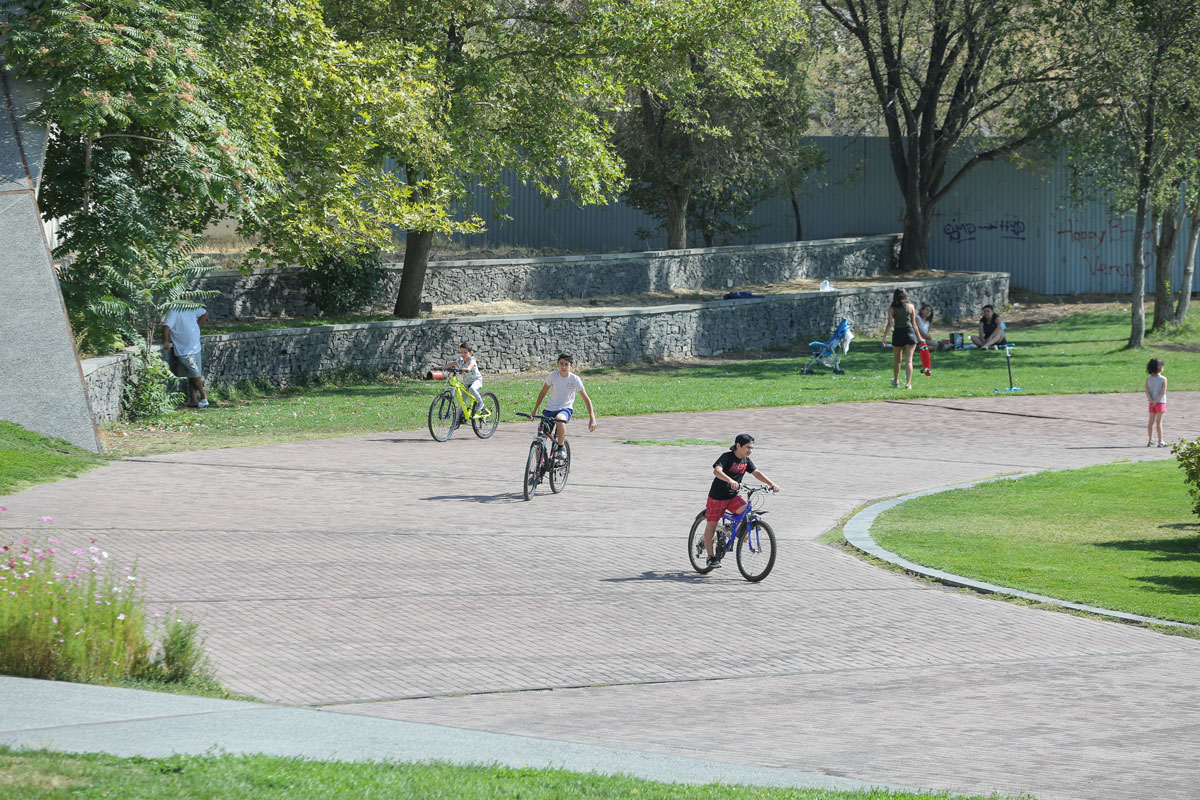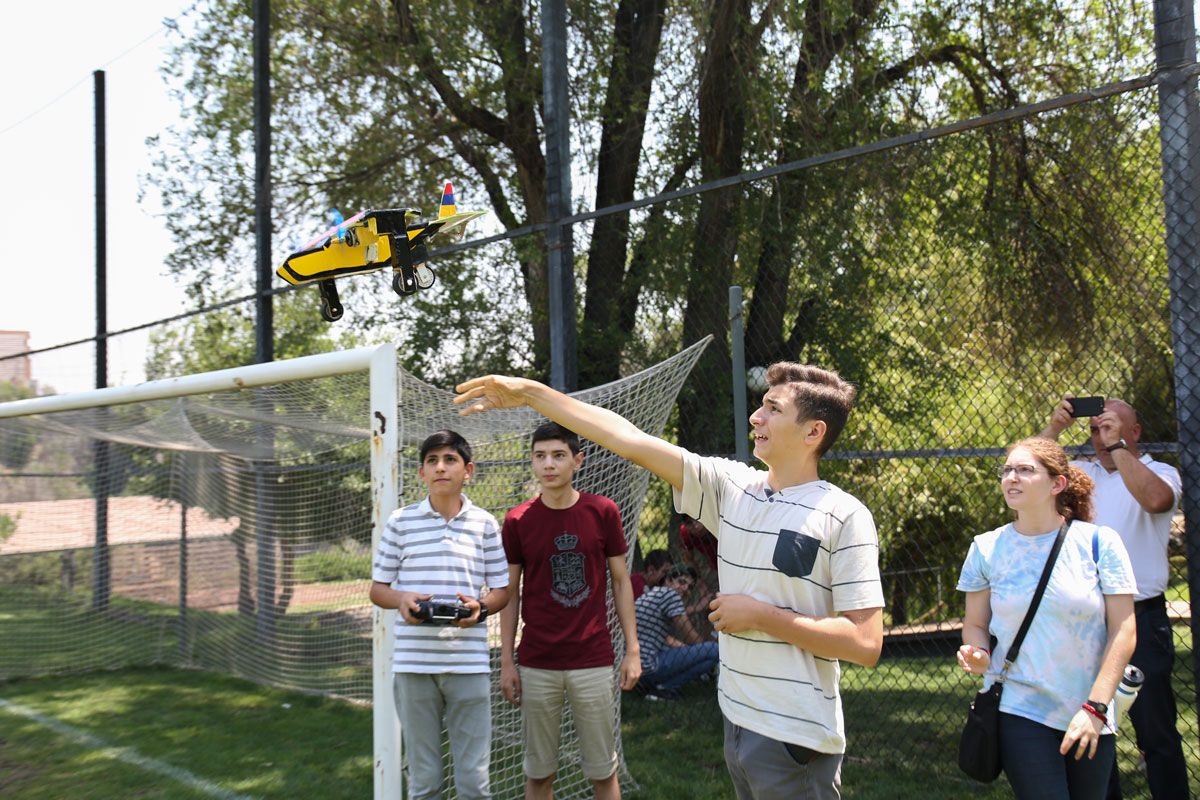 Walk through the park and you'll spot families of unique flower species: lavandulas with their calming scent, sun yellow forsythias, and fanned-out mimosas. There are also over 1,600 rose bushes, 800 juniper bushes, and thousands of trees – many of which grow almonds and apricots. Adding to the park's rich biodiversity are the local and not-so-local animals. Friendly dogs trot around and birds like seagulls native to Sevan chirp from tree branches. Petros recalls even spotting a fox sniffing in the snow.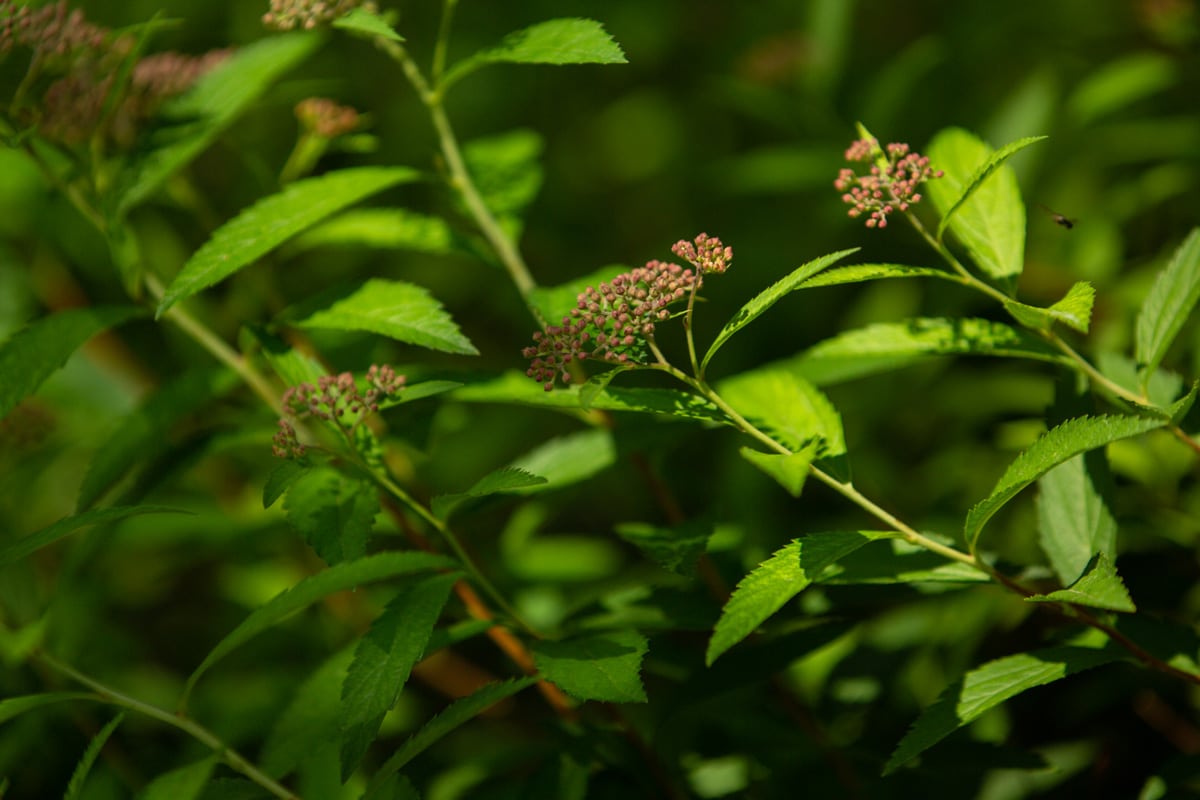 "Everyone is welcome here – visitors from different backgrounds enjoy the different sounds and smells that this special place has to offer." From TUMO's opening concert with Serj Tankian in 2011 to a water fight on Vardavar, the park hosts all sorts of events and celebrations every year. In addition to large family picnics and food festivals, weddings and first tooth parties are a frequent sight.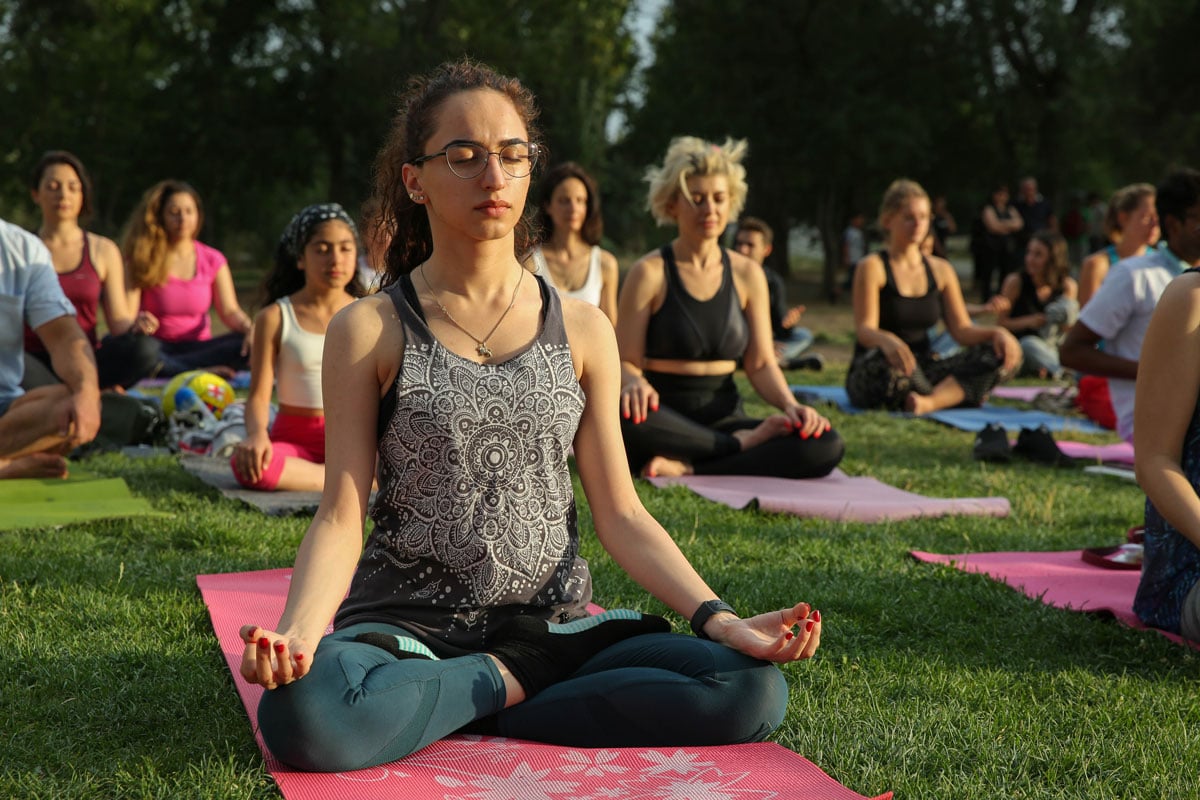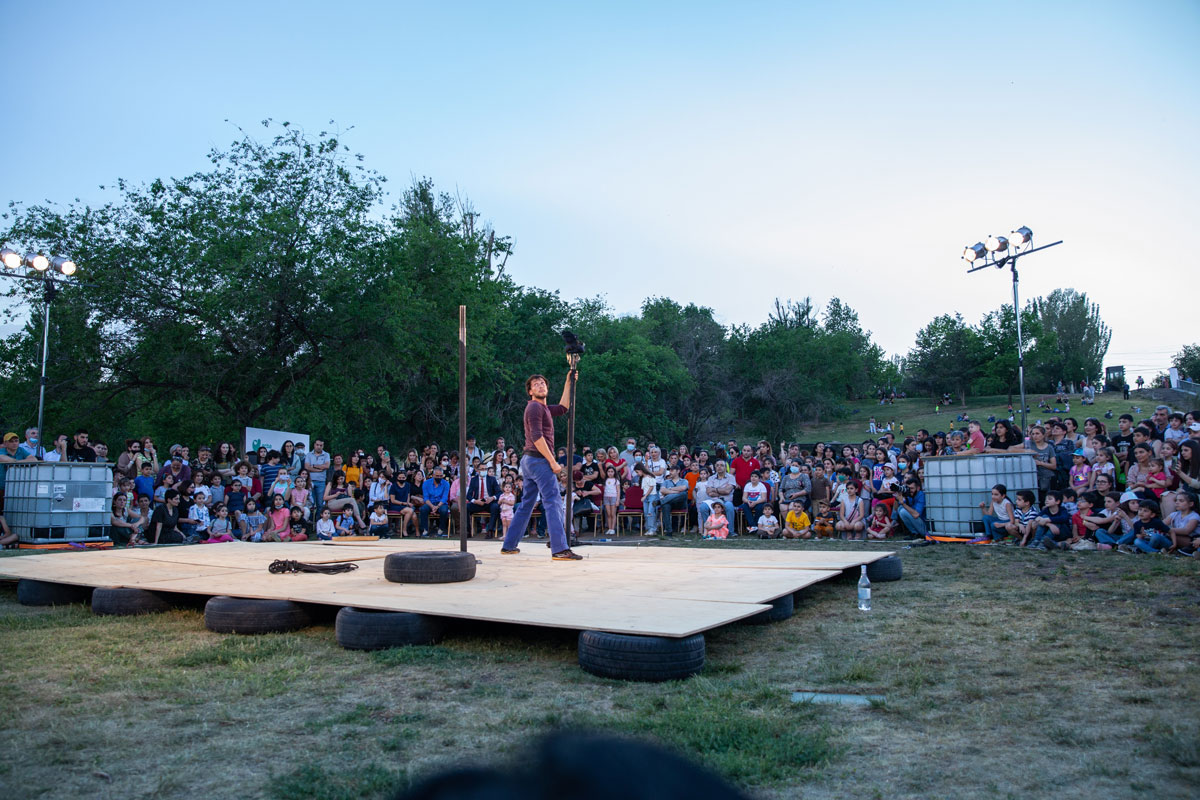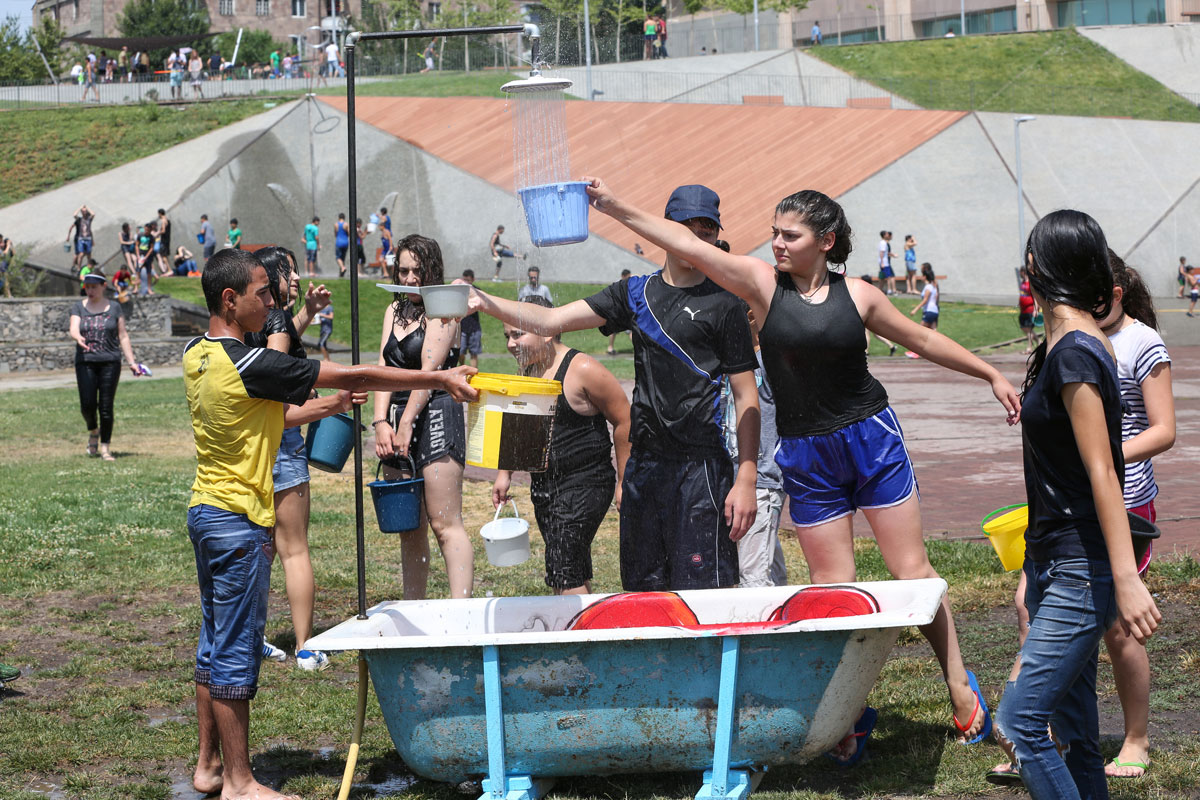 Tucked away in the park's heart stands a statue: Saro and Anoush from Hovhannes Tumanyan's Anoush poem embrace one another. Surrounding them, hundreds of crimson roses dance along to the wind's rhythm – a botanical ode to the passing seasons and green future ahead for TUMO and its beloved park.