From student to learning coach to workshop leader: TUMO Gyumri's Galya Yepremyan has moved through the circle of TUMO. We went back to the very beginning and retraced the steps of Galya's journey.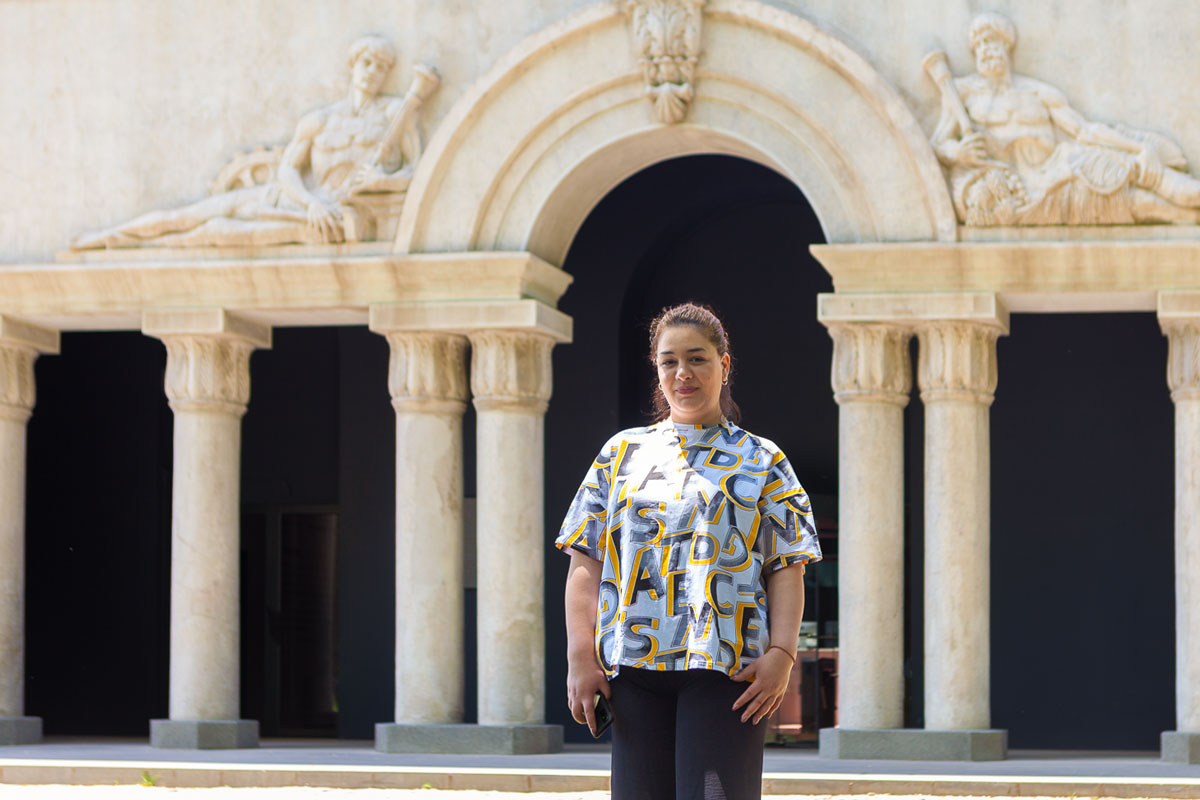 First Day at TUMO

"I remember that day very clearly. It was 7:30 pm on a Thursday, September 10, 2015. The first two learning areas that I tackled were web development and programming."
Life as a Student
Galya started attending TUMO at 18 when there were only 3 months left until her birthday. "I kind of hit the jackpot," she says with a smile. As a student, Galya rarely asked any questions since everything was very clear to her.
Galya participated in 15 workshops and learning labs during her time as a TUMOian. "I used to jot down code on a piece of paper because I wanted to understand the terminology on my own. Instead of using the Tab button and relying on the automated system, I would type everything out. Since I learned German in school and the lines of code were in English, I made an effort to learn everything on my own," she remembers.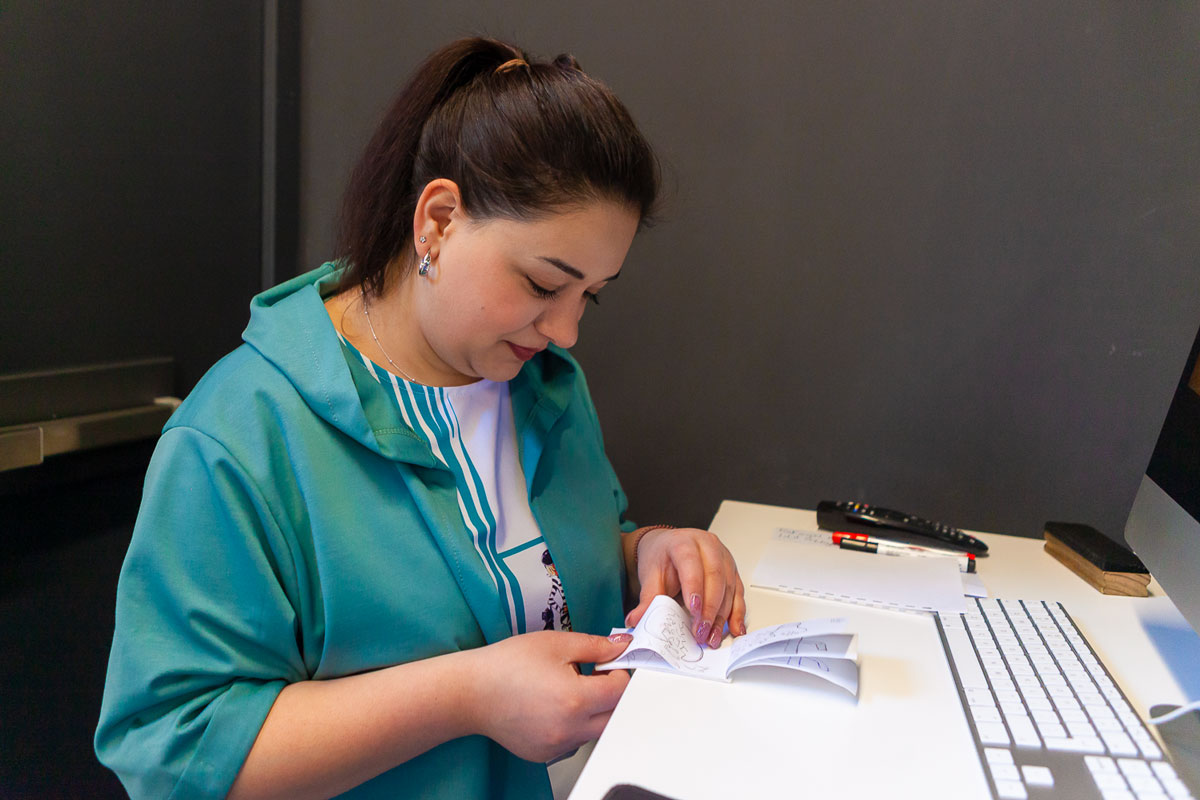 Galya going through her student notes
Coach Years
As a student, Galya was inspired by her learning coaches and wanted to try working with teens one day. But making that dream a reality took her three tries. "I wondered why the first 2 interviews hadn't gone well. I was told that I had matured over time and was now ready to fully step into the role." During her years as a learning coach, Galya fell head over heels for Game Development. "There were some a power outage once and the student-made game worlds vanished. I'm still proud that I was able to restore 80% of them."
Galya's coach locker door is covered with stickers. The most relatable one? A sticker of a dinosaur since Galya also considers herself one of the "ancient" Gyumri TUMOians.
Today as a Workshop Leader
After 3 years of being a learning coach, Galya was ready for the next step in her career. Since she had already given Web Development a go outside of TUMO, she became a workshop leader in February 2022. Over the last few months, she's realized that teaching and learning are interconnected. "I always look for trending ideas in the field that could be exciting to me and my students. Web development is constantly evolving and you can always learn something new."
TUMOians and Galya
Galya considers her connection with TUMOians to be telepathic. One look and she knows who has a question and what they need help on. Students think Galya has superpowers but according to her, it's easy to read what's on their minds.
What's most amusing to her? TUMOians always come up with fun nicknames for her. One day, she's Galina. The next day, they call her Gayane. She's even been referred to as Hrach (she has no idea how that one happened).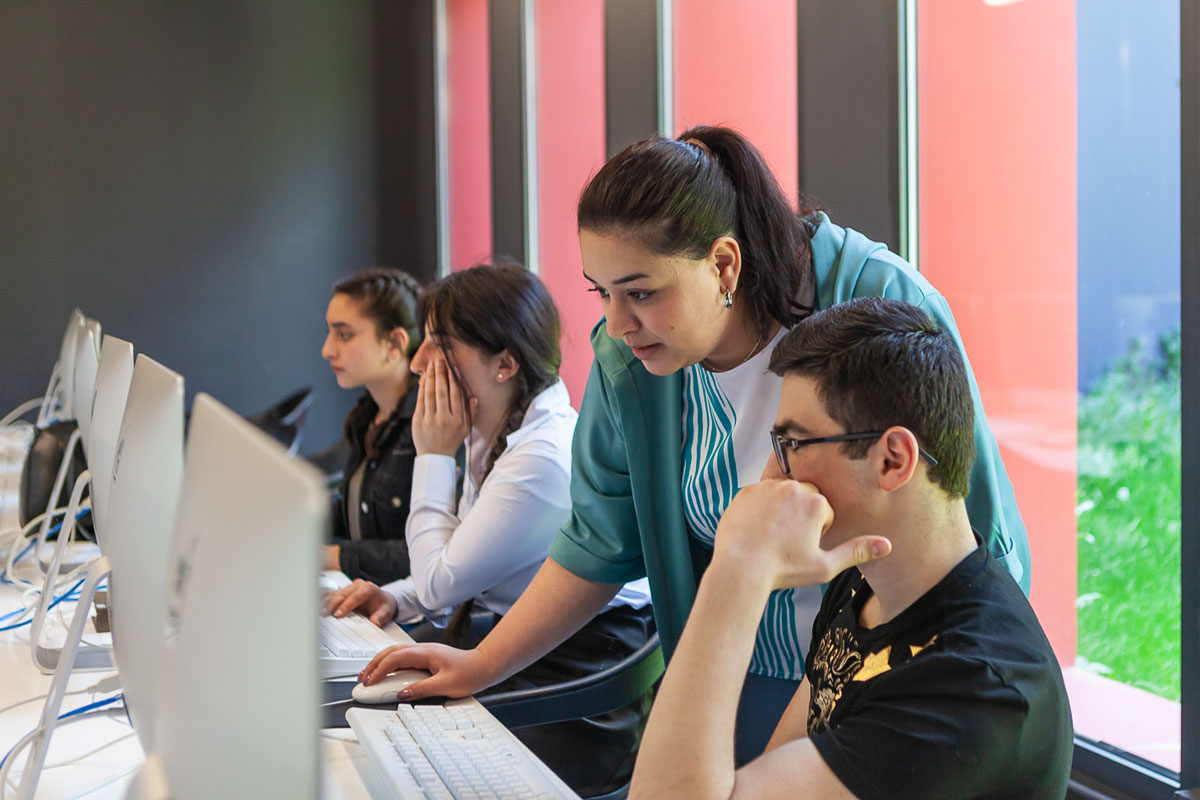 And the future?
Galya is committed to constantly pushing herself to try new things in Web Development since delivering cutting-edge education means being a life-long learner yourself.