Here's what the day in the life of an average 17-year-old looks like: attending university, creating robots, teaching kids the fundamentals of programming, and finishing up a project with endless lines of code. Alright, maybe Tigran Serobyan isn't the average 17-year old.
Let's throw it back to five years ago, when Tigran first started attending TUMO. He wanted to focus on programming, web development, and robotics. But little did he know that writing and music would also be part of his future.
A project created by Tigran in a graphic design workshop.
Back when Tigran was a TUMOian, he participated in the Vahé & Lucie Awards. This year, he was a jury member for the Technology category. "Choosing the winners was not easy. There were a lot of really cool projects. I was very excited. Sometimes, I'd see such innovative solutions that I had to try out myself, just to see how they'd work."
Tigran was 14 when he was offered his first job teaching robotics to students at his school during summer break. "I like working with small groups full of curious students. Sometimes the students ask me such out-of-the-box questions that I have to go home and think about how to answer them. I teach them, but they also teach me a lot."
But Tigran's favorite job so far has been instructing his own teachers. "There was a new project at school called 'student-teacher' where I taught my teachers the Scratch programming language. It was really amusing to see how they would often act silly in ways that they always scolded us for."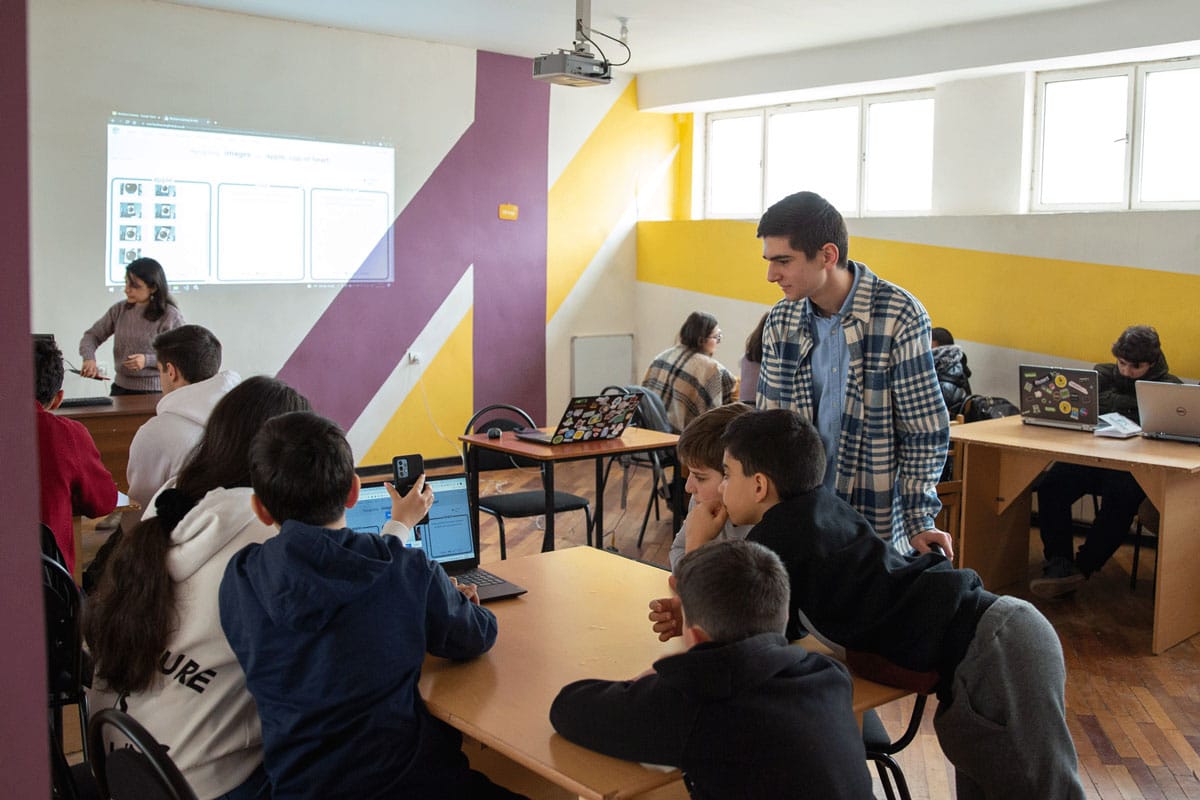 Now, Tigran is a university student and also teaches Scratch, HTML, and CSS at a programming school. "What do poets and programmers have in common? I found out their similarities when I took my learning coach's advice to attend a writing workshop at TUMO. You know the letters. You can form words and sentences. But that doesn't make you a poet. In order for words to become a poem, you need to have bold ideas.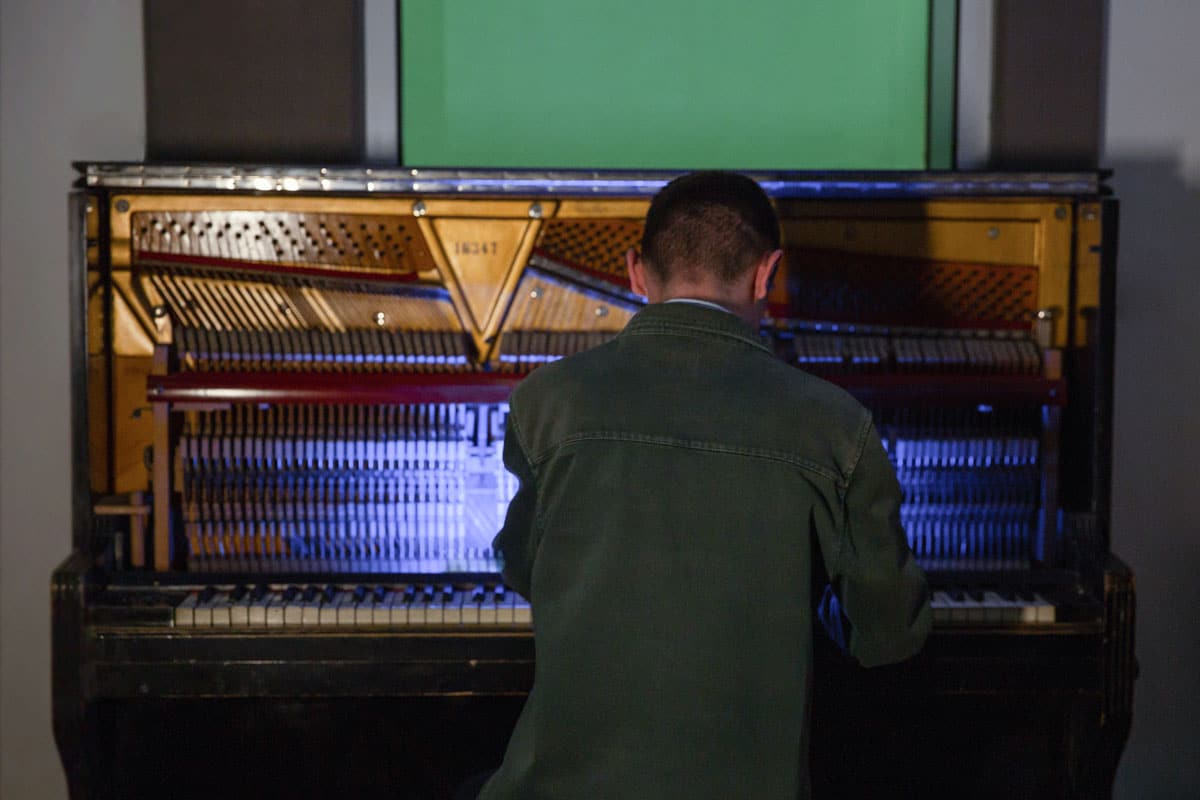 Lots of people think that if you can code commands that a computer follows, then you're a programmer. That's not the case for me. Programming should have a creative aspect to it that involves sorting through ideas and finding practical solutions.
It's easy to code, but coming up with the ideas behind your projects… that's the hard part."