What is TUMO?
The TUMO Center for Creative Technologies is a free-of-charge informal education platform that puts teens in charge of their own learning. The TUMO program is made up of self-learning activities, workshops and project labs that cover over 20 focus areas, including computer programming, animation, decarbonization, game development, sustainable cities, music, robotics, 3D modeling, green consumption, writing, filmmaking and graphic design.
At TUMO, learners combine different modules from these focus areas into their personal learning paths, which are dynamically updated as the learner's abilities and interests evolve, resources become available and content is updated. No two learning paths are alike, and their practically unlimited combinations reflect the fine-grained diversity of the learning community.
The program alternates independent learning activities supported by coaches with hands-on workshops coordinated by the center's resident specialists, and project labs led by industry leaders from across the globe.
At TUMO, there are:

No student cohorts – students of all ages, social background and interests work together at various times in different workshops and labs.

No entrance exams, requirements or fees – all applicants are accepted free of charge.

No grades – students do not compete with each other, but are rather motivated to gain access to their favorite workshops and labs, and to level up, as they would in a video game.

No certificate of completion – instead, each student's work is automatically uploaded to their online portfolio, which becomes their living diploma.
There are four TUMO centers in Armenia. Within the last three years, TUMO centers have opened in Paris, Beirut, Moscow, Tirana, Berlin, Lyon and Kyiv. More hubs are expected to open in Los Angeles, Lisbon, Milan, Tashkent, Florence and Seoul. Currently, over 20,000 students are enrolled in the TUMO program.
At the center of TUMO's installation in La Biennale di Venezia is a forest of hanging lifelines, giving voice to teenagers from TUMO centers around the world. Learners enter into dialogue with visitors, talking about their hopes and achievements, showcasing their local realities and revealing the future they imagine for themselves. Visitors can also see scale models of different TUMO buildings, which aspire to be precursors of the learning spaces of tomorrow: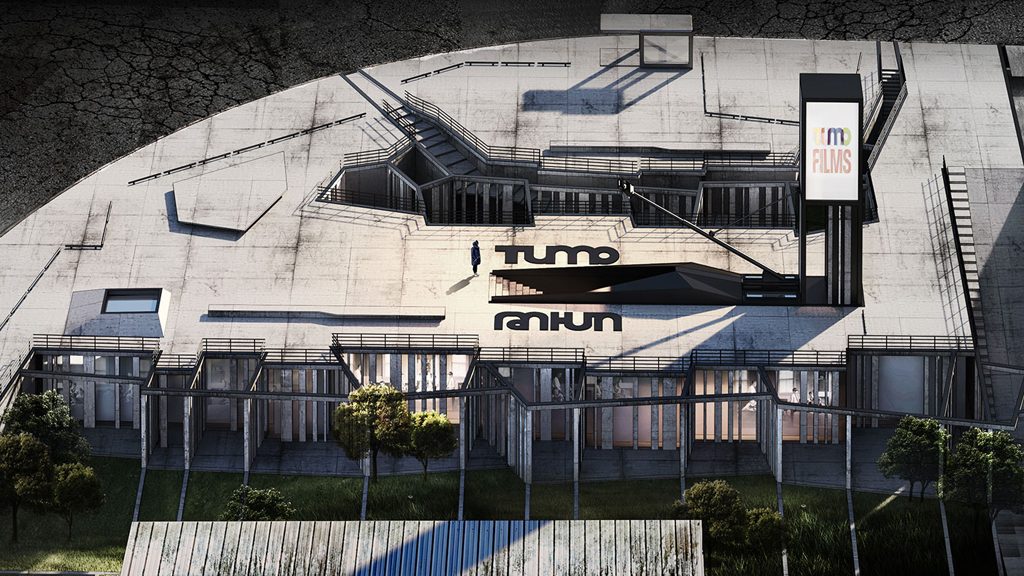 TUMO Koghb – a center currently under construction in the south-east of Armenia, designed by architect Bernard Khoury.

TUMO Tirana – a Soviet-era landmark that is being revamped as a TUMO Center by MVRDV.

TUMO Box – a mobile mini-TUMO that helps establish low-cost TUMO centers in distant regions.

TUMO Gyumri – a 19th century theater that was reimagined as a contemporary TUMO center by Bernard Khoury.

TUMO Masis – An unrealized TUMO center, also designed by Bernard Khoury, where learning takes place underground, with a huge oculus bringing in light and modulating climate.
If you have any additional questions or concerns related to this matter, please contact Lilit Tovmasyan, TUMO Communications Manager (+374 95 256 100, lilit.tovmasyan@tumo.org).