Portrait Mode Filmmaking
Since shooting movies with our mobile phones can solve a host of technical issues, why not use them to shoot movies in portrait mode as well? Working with Lilit Movsisyan, students created their very own 1-2 minute short films shot exclusively in portrait mode.
Elena Abrahamian – 18
TUMO Yerevan
New Wave Shooting
Looking to achieve great-looking cinematography is a tough task, especially when you're worried you don't have the right equipment. But in a workshop with Andranik Babayan and with some help from the masters of French New Wave cinema, TUMO students learned how to create something from nothing. After learning from the masters, students created a portfolio of their own cinematic shots.
Melanya Vardanyan – 17
TUMO Gyumri
Roman Khurshudyan – 16
TUMO Gyumri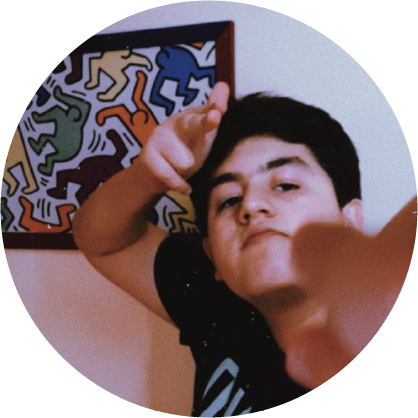 Ruben Muradyan – 14
TUMO Yerevan
Welcome to Kami-wood
In a mini-workshop with Kami Lebaredian, students discovered how to create their very own short mockumentary using only their phone, their home and a bit of creativity.
Sabin Kamaian – 18
TUMO Yerevan
Vahe Sargsyan – 17
TUMO Yerevan