It's been a wild spring, with the declaration of a state of emergency, lockdown and the launch of #TUMOfromHome. Let's take a look back at the past three months and fill you in on all things TUMO.
Since the declaration of the state of emergency here in Armenia, we've transitioned to distance learning mode, moving each component of our educational program online. With TUMO from Home, our students, scattered across every corner of Armenia and Artsakh, have been participating in self-learning activities, workshops, learning labs, and even live events. And last but not least, they've started to use the recently launched myTUMO mobile app.
But in our workshops and learning labs, across all of TUMO's 14 learning targets, the only thing that's really changed is the setting. Students are still learning the ins and outs of everything from programming and filmmaking to drawing and music, aided by their workshop leaders and an eclectic group of international lab leaders. Volunteers from Microsoft, Facebook, Google, Columbia University and other leading organizations and universities joined in the fun, logging in from places ranging from Buenos Aires and Helsinki.
Under the TUMO from Home format, we've managed to hold over 400 workshops and labs for close to 10,000 young learners in lockdown. The feedback from our students has been energizing and the demand keeps growing, so we're expanding the number of labs and workshops and increasing capacity so no one is left out.
We know that not all our students have access to computers at home. But our surveys showed that the great majority of our young learners can participate in online workshops and learning labs using a smartphone. So, in order to maximize accessibility and convenience, we've designed a large part of our online workshops and labs such that students can join using either their smartphone or a computer. We're also gearing up to distribute Chromebook laptops to a large number of teenagers in rural Armenia, so that they can join TUMO workshops online over the summer.
We've also set up a weekly treat that's quickly becoming "appointment viewing." Every week since the beginning of April, we have been holding TUMO Live events, open to the public, with prominent figures from the tech and art communities. Musicians Serj Tankian and Misho, Facebook Oculus Quality Engineer Galya Harutyunyan, blogger Ilya Varlamov, Marvel and DC Comics illustrator Dan Panosian and others have been sharing the secrets of their success and taking the time to connect with our extended network of students, staff and supporters in an intimate, virtual setting.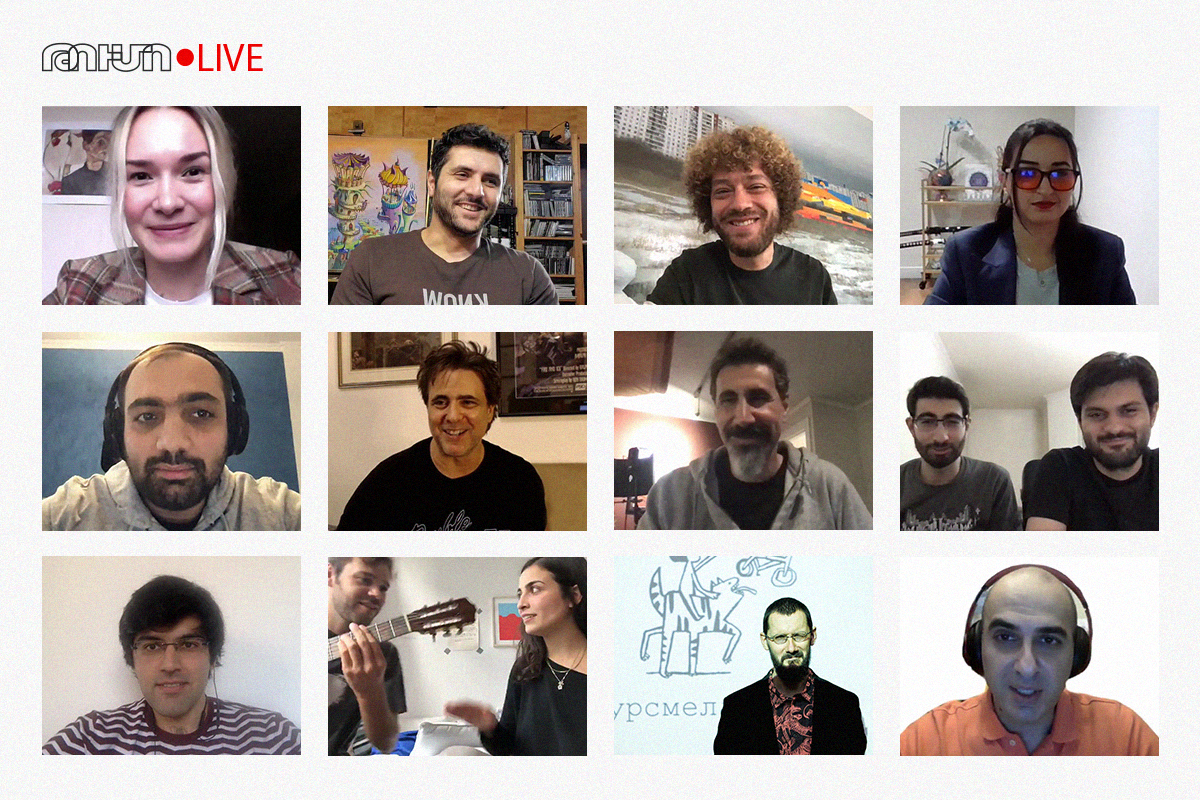 The next trick was figuring out how to ensure that where our students went, TUMO followed. We had been working on TUMO's mobile app even before lockdown, but the current situation injected a new sense of urgency into the project. Luckily, our software engineers stepped up to the plate and released the app ahead of schedule. Using the myTUMO app, our students can continue following their learning paths, check their progress, chat with learning coaches and sign up for workshops and learning labs, not to mention a myriad of other useful and unique features, with more updates on the way. And only a day after being released on the App Store and Google Play, myTUMO became the most downloaded educational app in Armenia.

The pandemic has upended so much around the globe, and our annual summer camp, Camp TUMO, is no exception. With camp activities suspended for obvious public health and safety reasons this summer, we're preparing to shift into a new format, with about 80 young learners living in remote villages throughout Armenia readying to participate in a virtual camp. Thanks to the support of the Izmirlian Foundation, IGEFA, Linda Azaryan and AEF, our new participants will be provided with computers and the opportunity to join our online workshops and learning labs for two weeks. While we miss seeing all the bright, smiling young faces from all over the world converging onto Tumanyan Park, we're excited to reconnect with everyone during Camp TUMO 2021!
Despite the new, socially distanced working conditions, construction on TUMO centers both in Armenia and abroad are moving ahead at full speed. Once on-site activities resume, the new TUMO Gyumri will open its doors in the historic Gyumri Drama Theater. Meanwhile, renovation and expansion of TUMO Dilijan is nearing completion and construction of the TUMO Koghb building is in full swing. We are also actively building TUMO Boxes for the villages of Gavar and Berd. Designed for young learners living in rural communities, these TUMO Boxes will allow them to complete their self-learning activities before travelling to TUMO Dilijan for workshops and learning labs.
Big things are happening outside Armenia too. We're on the edge of our seats waiting for the imminent, highly anticipated openings of TUMO centers in Berlin, Moscow, Kyiv and Tirana, with each set to join TUMO Paris and TUMO Beirut as part of our extended international family. Construction work on these centers is still in progress, but that didn't stop TUMO Moscow from seizing the moment and joining TUMO Paris and TUMO Beirut in launching online workshops and labs, proving that #TUMOfromHome isn't simply an Armenian phenomenon anymore!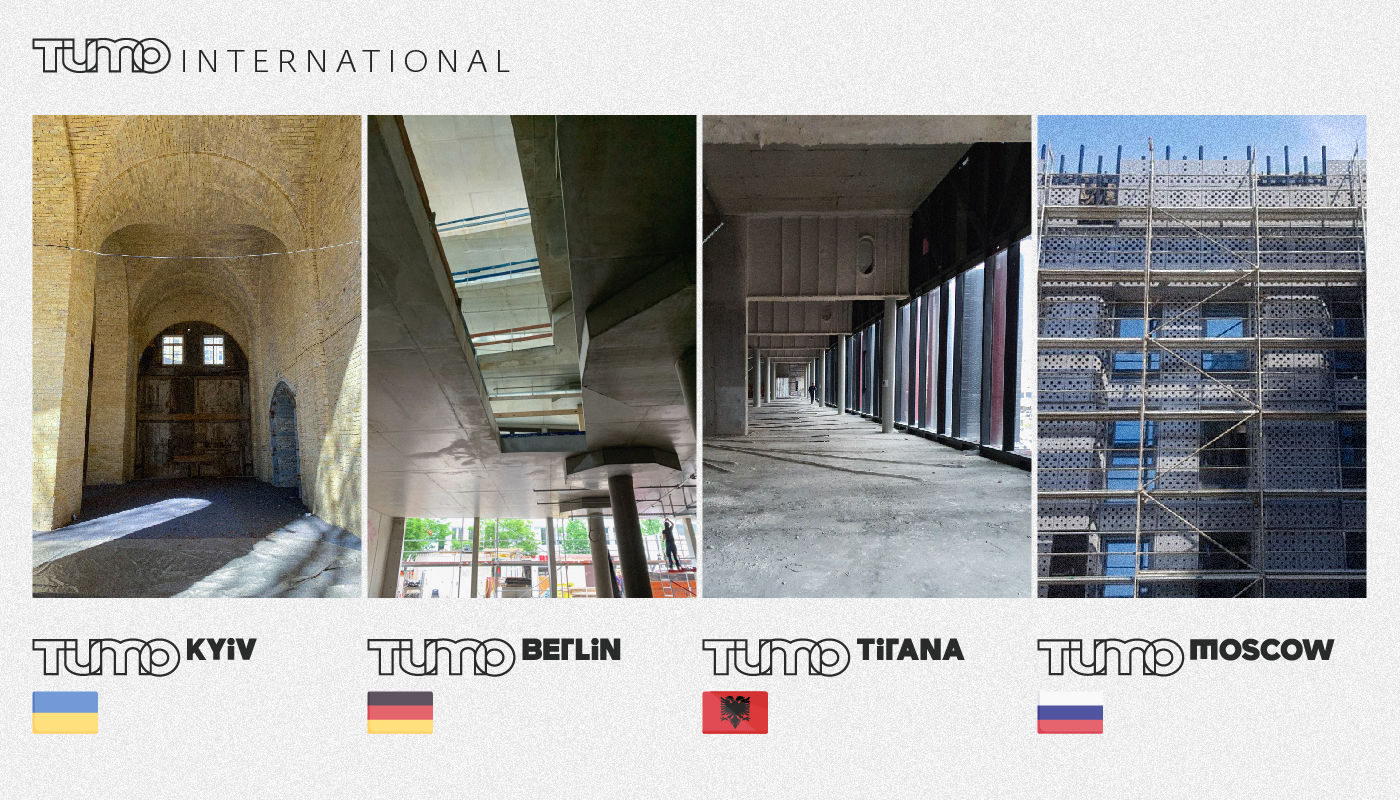 Needless to say, it's been an interesting three months. We're on track to open our doors in September (with the TUMOmobiles spaced out a bit farther apart), but we continue to closely follow public health guidelines, with our students' safety and opportunities to learn our top concern.