Online meetings, classes and live events․․․ In short, so many aspects of our lives became linked to the internet, which seemed impossible to us a few years ago, became a common occurrence as a result of COVID-19. The Armenian startup Krisp, created years ago, became one of the most popular applications and freed many of us from the background noise of online work. TUMOians Ani Chilingaryan, Davit Davtyan and Suren Gasparyan are involved in the creation and promotion of the application that gets rid of those pesky unwanted sounds.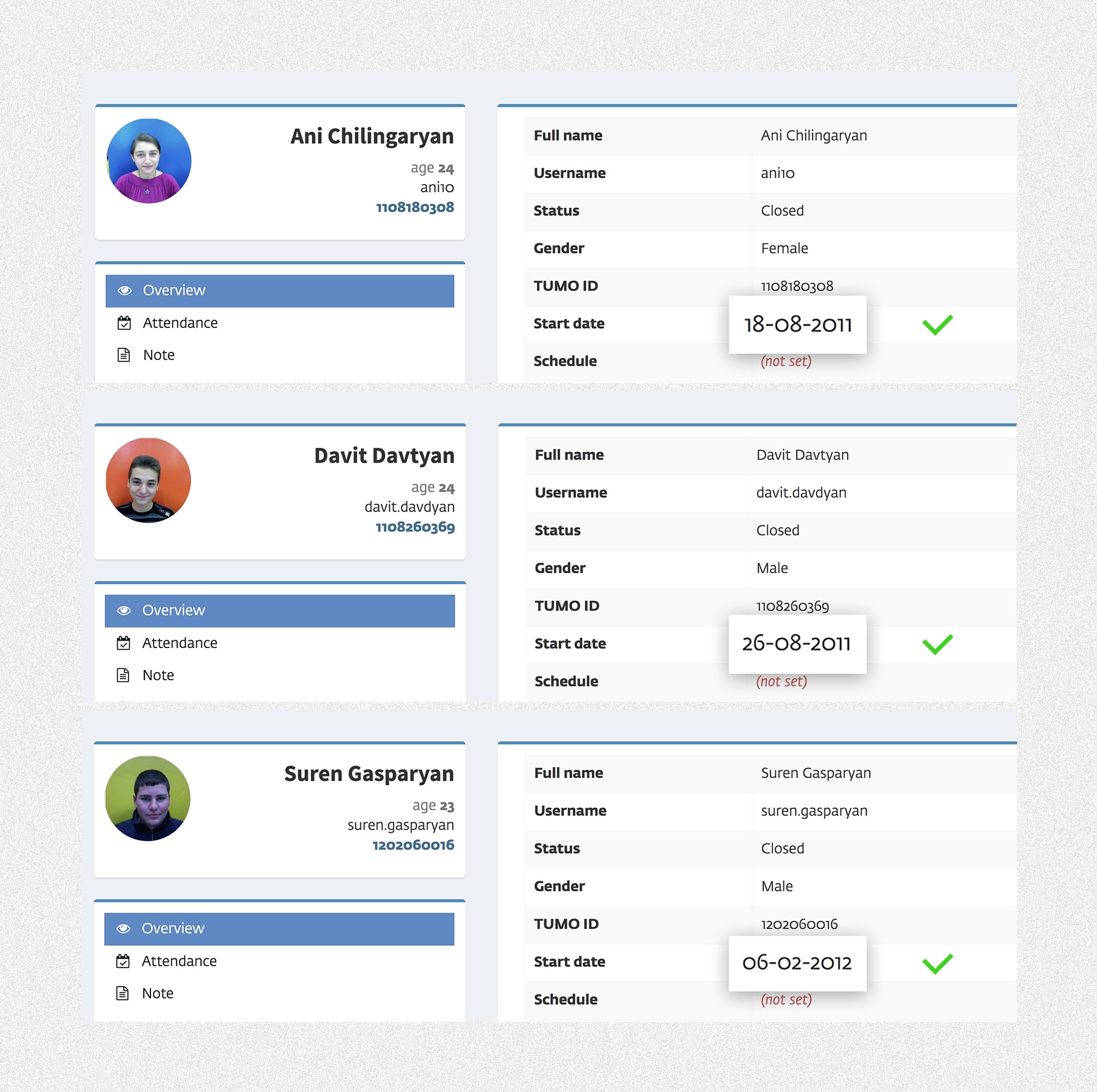 They were one of the first students at TUMO Yerevan and as they say, TUMO had a great influence on their career choice and growth․
"David and I participated in the Hack the TUMO Fountain workshop together, during which we created a light display of the TUMO Plaza Fountains. That workshop turned out so well that another team was formed from the workshop participants and we started to develop different projects together," says Suren. Right after the media released a report about one of those programs, the novice programmers received a job offer․ "You can say we started our professional career together in the same company and after a break of several years we are in the same team again," says David, continuing his friend's words. By the way, Suren and Davit became friends over time, then close friends, and in the end, as in all Armenian families, godparents.
Unlike the guys, Ani was interested in filmmaking at TUMO․ "After participating in more workshops, I became interested in programming and delved right into it," she states. Ani is currently testing algorithms on Krisp's research team, and there is a lot of contact with David and Suren over work, as their team is involved in product development after testing. "It seems that a 'mafia' has formed among TUMOians, where I work: there are definitely some TUMO alums. It is true that I met David and Suren here and became closer during one of our company's favorite projects, Work from the Forest, but it feels that we spent our youth together. There are many common TUMO topics among us," Ani concludes.
The young professionals are now working on testing more advanced technology solutions for the development of the Krisp app. We'll tell you more about our students' success down the line.