Students learn how to explore and observe the world that surrounds them and utilize it in their illustrations and character creation. They also learn how to be more attentive to the world around them in order to observe details that they can use to improve their drawing skills and creativity in their art. After this workshop, students gain skills in visual storytelling, from creating illustrated characters and putting them into different poses and moods, to creating comics or illustrations that incorporate basic drawing skills, including anatomy, body mechanics, perspective and composition.
The first level of drawing at TUMO is primarily skill-based. That means that though students do spend some time exploring the many Photoshop tools that will later streamline their process, they still do everything by hand in order to gain a solid footing in the area. By the end of the workshop, students draw a character, in black and white, from the front, back and sides.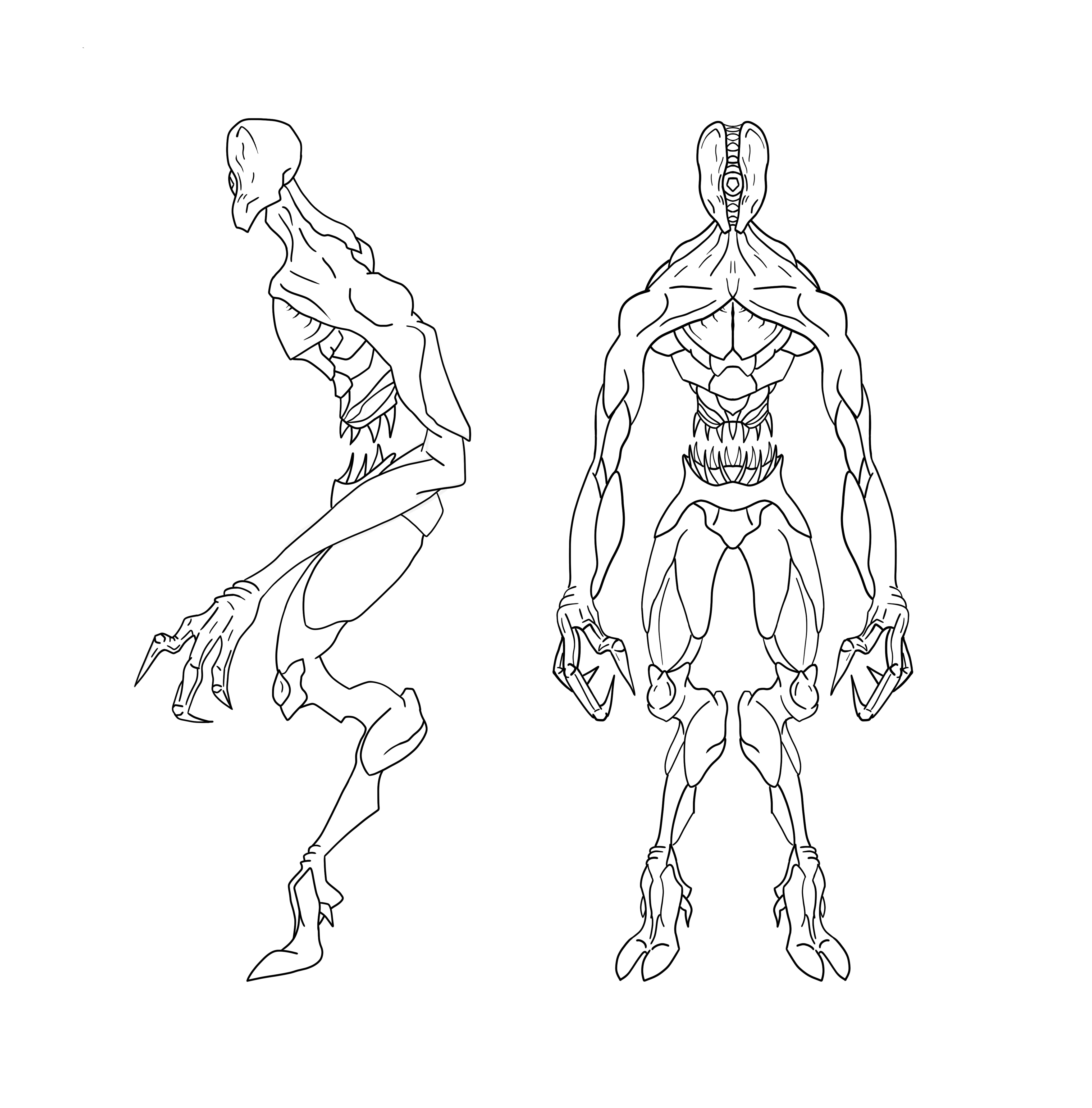 Level II brings a lot of color into the TUMOians' lives, both literally and figuratively. Here, they begin to learn that there's more to green than just green, exploring the differences between yellow-green, lime green, and lawn green, for example. During Level II, teens continue to develop, adding details and color to the characters they created during Level I.
With their previously created characters in tow, students discover what makes illustrations and comics unique. They are introduced to various compositional methods to develop their own illustrations or comics, but it's up to them to decide which method they implement. Throughout the workshop, they learn the process of collecting reference materials and using them as inspiration in turning their ideas into reality. Along the way, workshop participants understand how to combine storytelling with their illustrations and comics.